Zaatari boutiques glitz up Syrian refugee brides
Love is in the air for Zaatari camp's inhabitants and wedding boutiques have sprung up to prepare the brides-to-be
Despite living in one of the largest Syrian refugee camps, love is in the air for Zaatari camp's inhabitants and wedding boutiques are springing up to prepare brides-to-be for their big day.
Rowaida Abu Zaid, the owner of one of three wedding dress outlets operating in the Jordan-based camp, met with a CNN correspondent recently to talk about her business.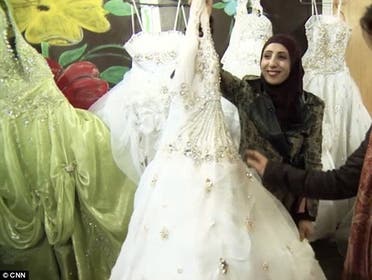 Abu Zaid, who worked as a hairdresser back in Syria, was encouraged to open the salon after one of her clients suggested that she rent out wedding dresses, according to the CNN report.
The mother of two, who fled Syria's war with her husband and children, has been living in the camp for a year and a half and borrowed money to buy a few dresses and start the business.
During the summer, Abu Zaid rents out four dresses daily. She also offers her customers wedding packages which include hair and make-up services for brides.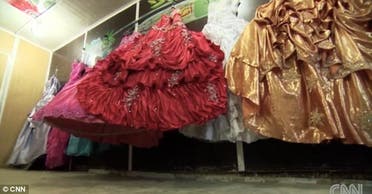 The CNN correspondent, Atikia Shubert, was impressed by the owner's attitude.
"I was really taken by her fearless attitude and candid views," Shubert was quoted by the Daily Mail as saying.
"She showed me how the simple act of applying lipstick is an act of resilience for the women of the camp," she added.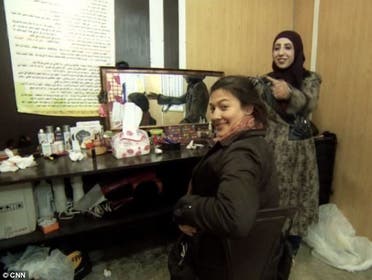 According to CNN, there are over 3,000 shops, restaurants and food outlets located on the camps main street, known as Champs Elysees.
The United Nations Refugee Agency is encouraging entrepreneurial spirit in the camp by encouraging trade and services, according to reports.
Over 2.4 million refugees fled the three-year-old Syrian conflict, seeking refuge in neighboring countries and elsewhere, according to the United Nations.