Washington Post not posting alleged Obama-Beyonce affair story
The U.S. newspaper said it is not working on any story about alleged claims that President Obama and pop queen Beyonce were having an affair
Leading U.S. daily Washington Post has denied claims by a French celebrity photographer on Monday that the paper will publish a story on an alleged affair between President Barack Obama and pop queen superstar Beyonce.
"It's going out tomorrow in the Washington Post – and we cannot say that it is the gutter press - on an alleged affair between President Barack Obama and Beyonce," paparazzo Pascal Rostain had said on a French radio program.
"I can assure you the whole world will be talking about this," he added.
The Washington Post later denied the claim, with its spokeswoman Kris Coratti telling U.S. news site The Daily Caller that the paper "isn't working on any such story."
Frosty
Rostain said that U.S. media will release the story when "they are 150 percent confident" of its accuracy.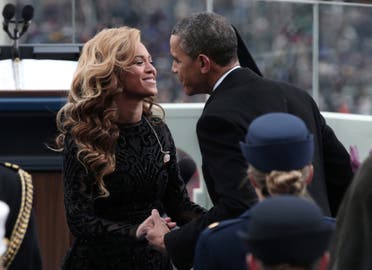 Reports of Barack and Michelle Obama's supposed frosty relationship is not new.
Last month, U.S. tabloid the National Enquirer – which in 2007 correctly reported that former Democrat presidential contender John Edwards had fathered a love child by a former campaign worker – reported that Michelle wished to divorce her powerful husband.
The story claimed that their marriage had recently dissolved, and that the couple was merely staying together for the remainder of Barack's time in the White House.
Selfie fallout
Citing anonymous sources, the story went on to claim that the couple had had a series of quarrels after President Obama's "selfie" picture taken at former South African anti-apartheid leader Nelson Mandela's memorial service in December, and that Secret Service bodyguards had been covering up his infidelities to prevent Michelle from finding out.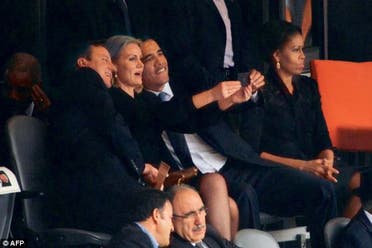 However, CNN reported last month that Michelle and Beyonce are friends.
Beyonce, who is one of the world's top selling pop artists and is married to hip-hop legend Jay Z, sang at Obama's second presidential inauguration in 2013.
'Cold and ungrateful'
Both Beyonce and Jay Z have been longtime supporters of the president and have held several big-ticket fundraisers for his campaigns.
In 2009, veteran Washington journalist Richard Wolffe claimed that Barack and Michelle's marriage almost collapsed nine years earlier because of Obama's political drive and the family's shattered finances.
"There was little conversation and even less romance. She was angry at his selfishness and careerism; he thought she was cold and ungrateful," wrote Wolffe.