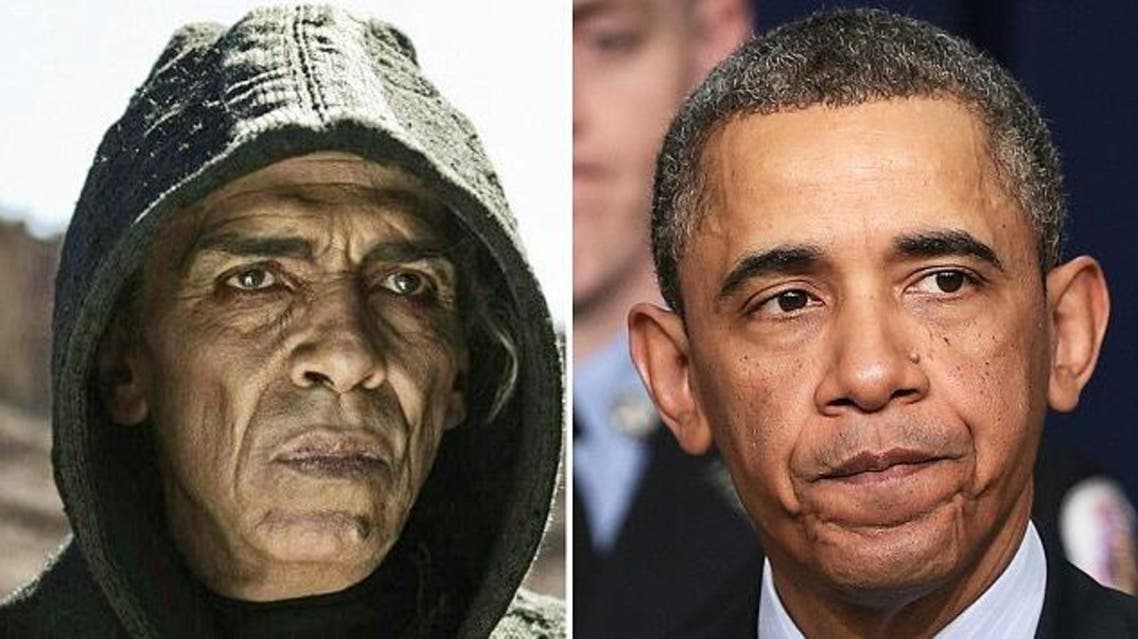 Stars and... yikes! Film cuts Obama lookalike playing devil
A Moroccan actor cast as the devil in biblical film 'The Son of God' has been edited out of the movie
A Moroccan actor cast as the devil in biblical film 'The Son of God' has been edited out of the movie for looking too much like U.S. President Barack Obama.
Mohamen Mehdi Ouazanni who already plays the role of Satan in the mini-series 'The Bible" was edited out of 'Son of God,' due to be released on Feb. 28.
Roma Downey and Mark Burnett's new movie, the film's producers, edited Ouazanni out of the scenes as they were eager to avoid a controversy about the devil looking like the president, the British daily news website the Daily Mail reported Tuesday.
Both producers, who based their new movie on the successful mini-series, were eager to avoid rehashing the drama that was first sparked after the first episode of "The Bible" in March 2013 when the mysterious resemblance sparked controversy across the Internet.
"It gives me great pleasure to tell you that the devil is on the cutting-room floor,' Downey told The Hollywood Reporter on Monday.
"This is now a movie about Jesus, the son of God, and the devil gets no more screen time," she added.
Getting rid of "Satan" in the new movie required additional efforts, the producer highlighted.
Following the move, Burnett and Downey said they support President Obama and clarified they did not intended to link him to Satan.
"Someone made a comment that the actor who played the devil vaguely resembled our president, and suddenly the media went nuts," Downey said.
"The next day, when I was sure everyone would only be talking about Jesus, they were talking about Satan instead," she said.
"For our movie, 'Son of God,' I wanted all of the focus to be on Jesus. I want his name to be on the lips of everyone who sees this movie, so we cast Satan out," she added.