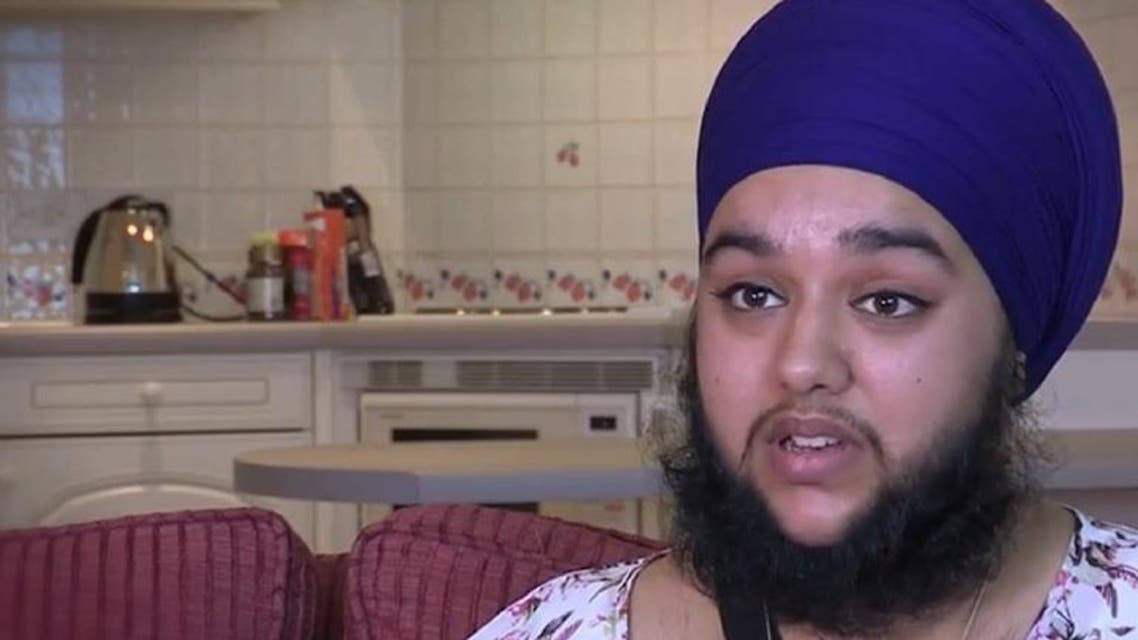 UK-based woman 'feels sexier' with her beard
Harnaam Kaur has embraced her facial hair and says: "I'm different and I've learned to accept it"
UK-based Harnaam Kaur was just 11-years-old when she started sprouting facial hair.
In order to look like her school friends, she resorted to waxing her growing beard twice a week. She even tried bleaching and shaving.
"I got bullied badly," she said, according to the UK-based newspaper the Mirror. "At school I was called a 'beardo' and things like 'shemale' and 'sheman.'"
Diagnosed with polycystic ovary syndrome, a condition that causes excessive hair growth in some women, Kaur says she contemplated suicide during her teen years.
But now, the 23-year-old woman has embraced her facial hair and says: "I'm different and I've learned to accept it."
"I feel more feminine, more sexy and I think I look it too," Kaur said, according to newspaper, Metro. "I've learned to love myself for who I am nothing can shake me now."
To deal with her condition, Kaur, who now works as a teaching assistant, chose to convert to Sikhism when she was 16. Sikhs believe that body hair must be left to grow.
Despite being no stranger to strange looks and hurtful comments, Kaur says her family has always been supportive.
"My brother was actually the one person who was completely shocked by what I had done," she said, when recounting a time she had shaved her beard, "he hugged me and said I had looked so beautiful with my beard, he didn't understand why I had done it.
"It was from that point that I thought I'm never going to remove it ever again."
"I still get shop assistants calling me 'sir' and strange looks from people.," she said, according to HuffPost UK.
"The funniest reactions I get are from the children at my school. Some ask me what my beard is and I joke it's a Halloween costume.
"I haven't found a potential husband yet. I still get some grief ... and it does still seem to be a barrier to marriage, but I'm young and there's still plenty of time for that," she told Barcroft TV. "All that matters to me at the moment is that I love myself. I love my beard and all my other little quirks –- my tattoos, my scars, stretch marks and blemishes."