American actress Olivia Wilde goes make-up free
Wilde appeared after her pilates class, bare-faced except for her natural pregnancy glow
Hollywood actress Olivia Wilde went make-up free this week, bare-faced except for her natural pregnancy glow, The Daily Mail reported Saturday.
Wilde, who is expecting her first child in May, appeared after her pilates class wearing her brunette hair tied up in a ponytail.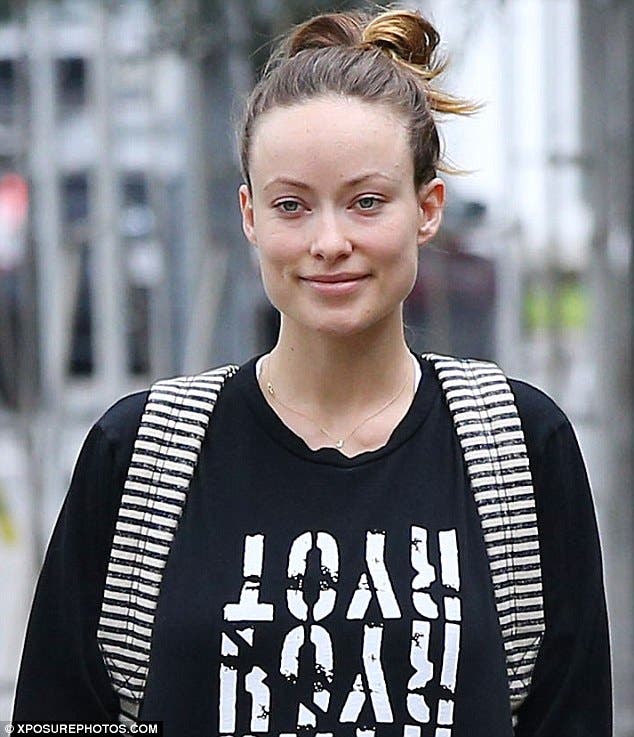 The actress opted for a graphic printed sweater, a pair of black leggings and orange athletic shoes for her workout session.
It is not the first time the 29-year-old actress was seen leaving her pilates studio during her pregnancy, according to the website.
Wilde, who is engaged to American comedian Jason Sudeikis, revealed her due date on the red carpet at the Golden Globes in January, explaining the couple will welcome their first child on May 4.
The pair started dating in November 2011, before getting engaged in January 2013.