'Barraco Barner:' Twitter erupts after UK woman misspells Obama's name
'If barraco barner is our president, why is he getting involved with Russia, scary.'
When a British beautician sought to vent her opinion on heated Russia-Ukraine tensions, she decided to take to Twitter.
But her move prompted tweeps around the world to erupt in giggles after she terribly misspelt U.S. President Barack Obama's name.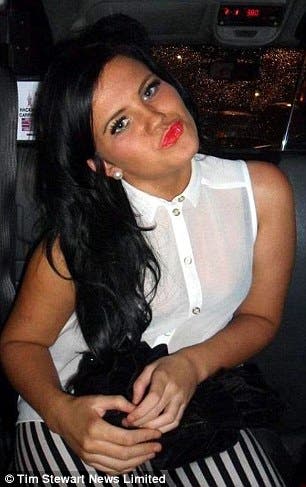 'If barraco barner is our president, why is he getting involved with Russia, scary,' Gemma Worral from Blackpool posted.
The message was "trending in countries around the world as her message was retweeted thousands of times," according to Britain's Daily Mail, adding that she had deleted the tweet - but the damage was already done.
"The hashtag #barracobarner was trending around the world, and new spoof accounts @BarracoBarner (UK prez, chilling at Number 10) and Michelleo Barner (First Lady of the United States of Britain) were set up," the news site reported."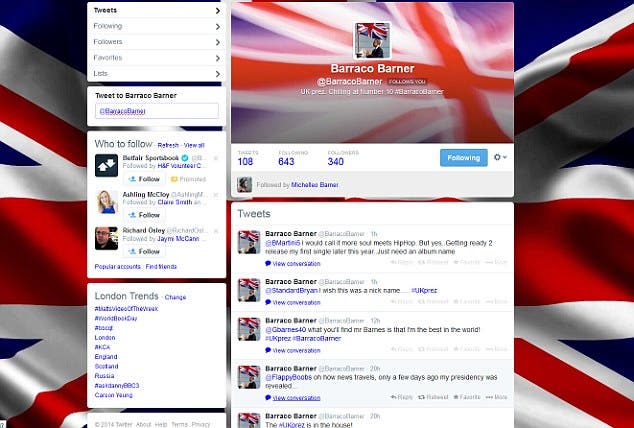 When she realized what she had done, Worral tweeted: "Right, I get it, I'm no good with politics I'll just shh now."
She then asked people to stop retweeting her original message, adding: "CAN'T BREATHE … phone's blowing up - retweets."
In comments reported by the newspaper, Worrall said: "The response I have had from people has been awful - I have had messages from strangers calling me a 'stupid cow' and an 'oxygen thief.'"
'Some of the comments I was getting were funny and I could have a good laugh at myself, but others were just brutal and extreme.
"Luckily I see the funny side, but I can now see how cyber bullying can really affect people," she added.