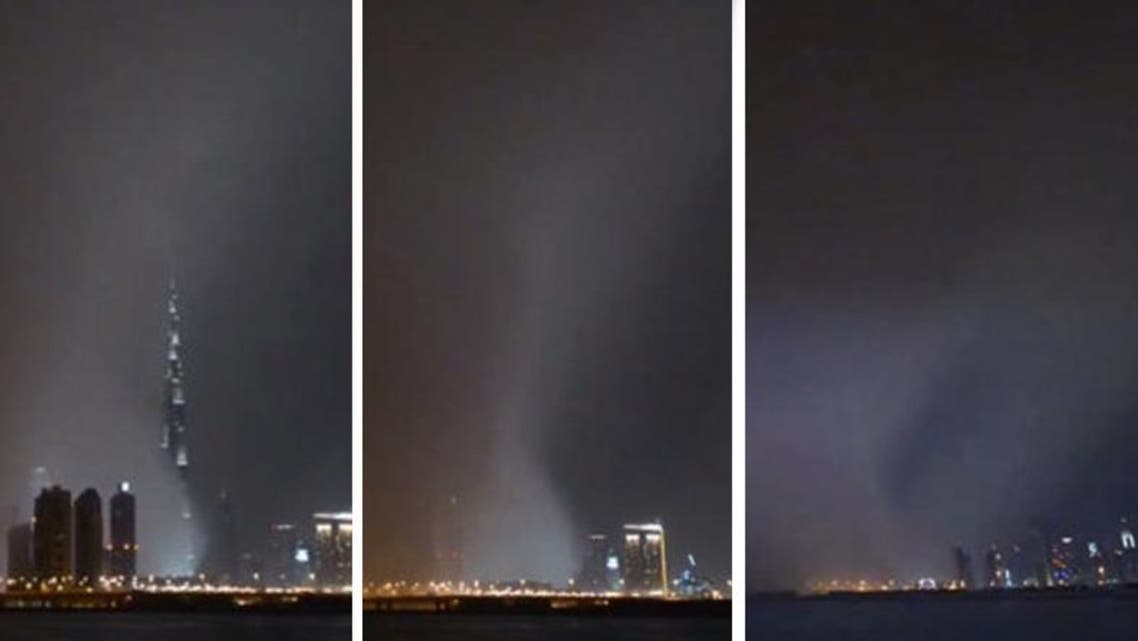 Video: Dubai's mammoth Burj Khalifa vanishes in storm
The Burj was engulfed by dark clouds until it was no longer visible
Taking the web by storm, a video reportedly taken by an Emirati storm chaser went viral this week after it showed Dubai's Burj Khalifa being engulfed by dark clouds until it was no longer visible.
The three-minute video of the world's tallest tower vanishing has received over 3.4 million views on YouTube in three days.
Scroll down for video
In an interview, the man behind the video, Sultan Bin al-Sheikh Mejren, said he filmed the clip on Friday night after 7 p.m.
"The storm first hit [neighboring emirate] Sharjah but I missed it. I had lost hope of getting any footage near the Burj Khalifa and was about to pack up and leave," the 44-year-old Emirati told Yahoo Maktoob.
"I thought the storm is gone, the clouds have disappeared, everything is gone.
"But then I saw lightning … and checked the Emirates Weather Forecast radar, which flashed a tiny reading of lightning.
"Suddenly, the hope that I might get the chance [to capture the Burj] returned. From that feeling until the storm - it was a matter of minutes. I have never witnessed a wall of rain and wind like that."