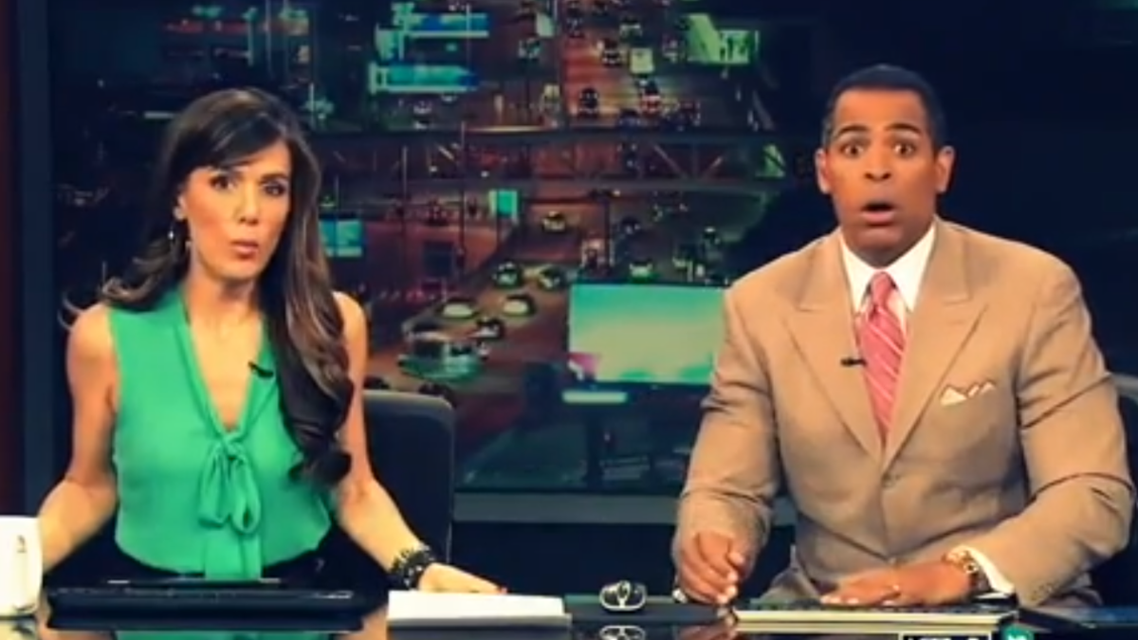 'Earthquake!': Watch news anchors duck for cover as LA tremor strikes
Television hosts momentarily lose their cool during Monday's 4.4-magnitude quake
Two news anchors momentarily lost their cool on Monday after a 4.4-magnitude earthquake hit Los Angeles.
Anchors Chris Schauble and Megan Henderson of KTLA-TV were pictured diving under their desk after the quake struck some 20 miles northwest of LA.
"Earthquake, we're having an earthquake!" exclaimed Schauble, as the studio appeared to shake and fragments fell from the ceiling.
The presenters managed to regain their composure and go live to their correspondent in downtown Los Angeles, who also felt the jolt.
Social media was quick to react to the KTLA broadcast, with one user describing Schauble's reaction as "priceless".
WATCH THE VIDEO BELOW

The quake, which struck just before dawn, caused car and burglar alarms to sound across LA, but did not cause major damage or casualties.
Local residents also reported objects from shelves, and there was some disruption to local train services.