April Fool? Turkish minister blames cat for blackout
The minister blamed the supposedly-at-fault feline for Sunday's blackout that disrupted vote-counting after local elections
Turkish Energy Minister Taner Yildiz chose a strange moment to make what appeared to be an April Fool's joke, saying a cat was to blame for the widespread power blackouts that disrupted vote-counting after Sunday's local elections.
Responding to journalists questions, the minister said: "I'm not joking, my friends. A cat entered a power distribution unit. It was the cause of the blackout [in Ankara]," said Minister Taner Yildiz on Tuesday. "It's not the first time that it has happened. It is wrong to link it with the elections. It's wrong to cry 'foul play'."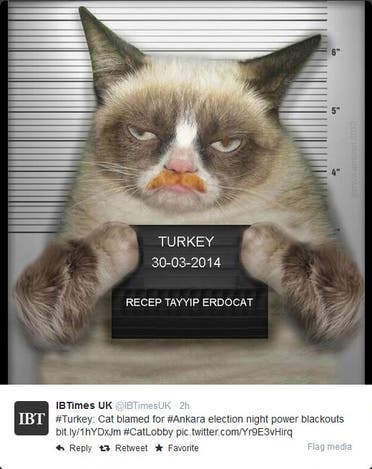 The strangely-timed statement has raised hackles on social media with users commenting and posting pictures of cats, sardonically tagging them as culprits.
"Terrorist ninja cats attack Turkish power station during election! The workers surrendered immediately!" tweeted Samuel Dönig, with an attached picture of a cat with outstretched "ninja" arms.
Meanwhile, Inga Rogg tweeted: "The solution to many problems in #Turkey'? Find the cats! #catlobby," using the hashtag that is now trending worldwide.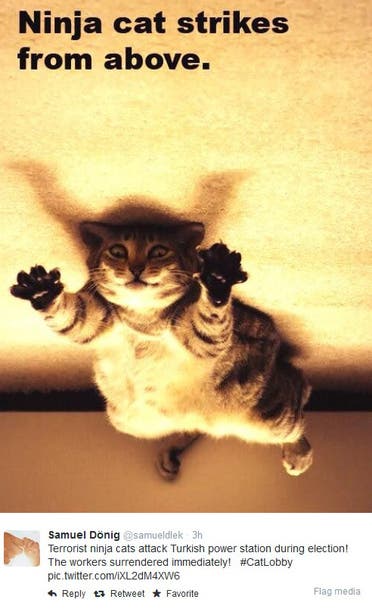 Tamer Abdelaal tweeted : "#catlobby Another has been caught," attaching a photo of a cat behind bars, in a black and white striped prison outfit.
Another reason to ban Twitter?
Twitter user David Sim wrote: "If they keep this up, Erdogan will have to ban Twitter again!" in reference to the Turkish prime minister's threat to "wipe out" the social network, and the following Twitter blackout on March 21.
The state-run Anatolia news agency said authorities "technically blocked access to Twitter" because the service had ignored various Turkish court orders to remove some links.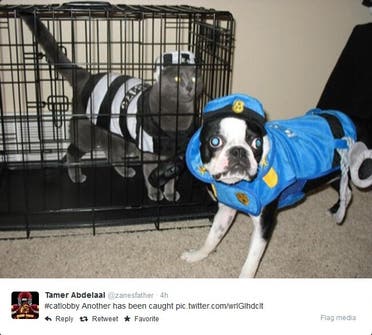 However, by the afternoon, Twitter users in the country regained access to their accounts, Turkish newspaper Sabah reported.
Prior to blaming the supposedly-at-fault feline, Yildiz had officially blamed the weather, saying: "Especially in the eastern Mediterranean cities of Mersin, Adana and Gaziantep, there was a storm with winds reaching 75 km/h. On the other hand, there was heavy snow in eastern Anatolian cities like Erzurum and Ardahan. These weather conditions caused some local power outages which didn't affect the vote counting."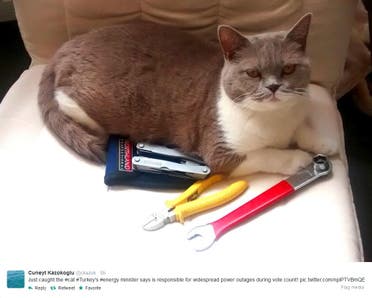 Authorities said they will not announce final, official election results until all claims of irregularities are resolved. However, Erdogan's AK Party is reported to have swept the electoral map, retaining control of the two biggest cities Istanbul and Ankara and increasing its share of the national vote.
Erdogan claimed victory on Sunday, after half the votes had been counted, and warned his rivals that they will "pay the price" for allegedly plotting his downfall.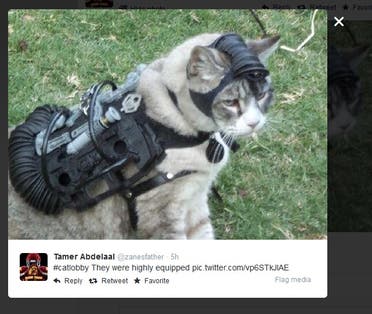 As Twitter users reacted with photos of cats caught red-handed, or pawed, Turkish riot police fired water cannons to disperse more than one thousand protestors outside the Supreme Electoral Council (YSK) in the capital Ankara on Tuesday.
The protestors were demonstrating against the results of the local elections.