New app game adds to 'Sisi brand'
Android application "Super Sisi" features the presidential candidate on a quest "to save Egypt"
A new game featuring Egypt's former army chief Abdul Fattah el-Sisi is the latest addition of products under the "Sisi brand."
The free Android application titled "Super Sisi" features the presidential candidate, who helped depose President Mohammad Mursi last summer, on a quest "to save Egypt," according to the game's description on Google Play.
"Help Super Sisi reach the farthest distance possible and achieve the highest score. You'll have to fly over dangerous obstacles. Run through bombs and explosives."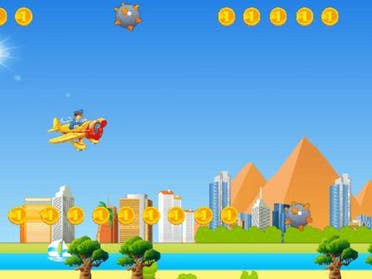 Mohammad Yusri, the application's developer, told Al Arabiya News the project stemmed from both a desire to showcase how a popular figure could be used in promotion as well as his own personal wish to see the former general head Egypt's top political post.
"I wanted to develop something interesting with a creative idea and I wanted to show people that this is something people can use in promotion and advertising as well as electing a president," Yusri said.
"After all we've been through, and in the given situation, no one is more suitable for the country than Sisi," said Yusri, who expressed hope his application would help the candidate in his presidential bid.
Mona el-Kouedi, a spokesperson for Sisi's presidential campaign, told Al Arabiya News that the "Super Sisi" app had nothing to do with his official campaign.
She said it was one of the many ways in which Egyptians "expressed their appreciation" for Sisi.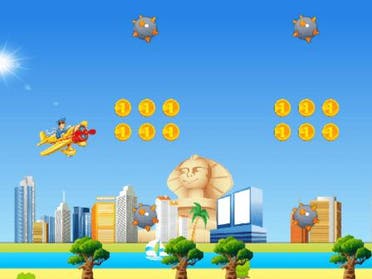 "From the outset, we knew [former] Field Marshal Abdel Fattah was a different candidate. He is running at the will of the Egyptian people; so he has massive popularity, and this popularity is expressed differently by the people."
A number of products branded "Sisi" had previously emerged in Egypt, from chocolates, burgers, dates and cookies among others.
Recently, he has been snapped riding a bicycle – only days after he resigned from as defense minister. The move was dismissed by critics as mere populist propaganda.
Images of Sisi donning a tracksuit while on his bike and stopping to talk to a few members of the Egyptian public went viral online after they were released by local media outlets overnight on Sunday.
"It's a definite act of propaganda, I would say," Ahmed Emad, an Egyptian advertising professional and news blogger, told Al Arabiya News last month.