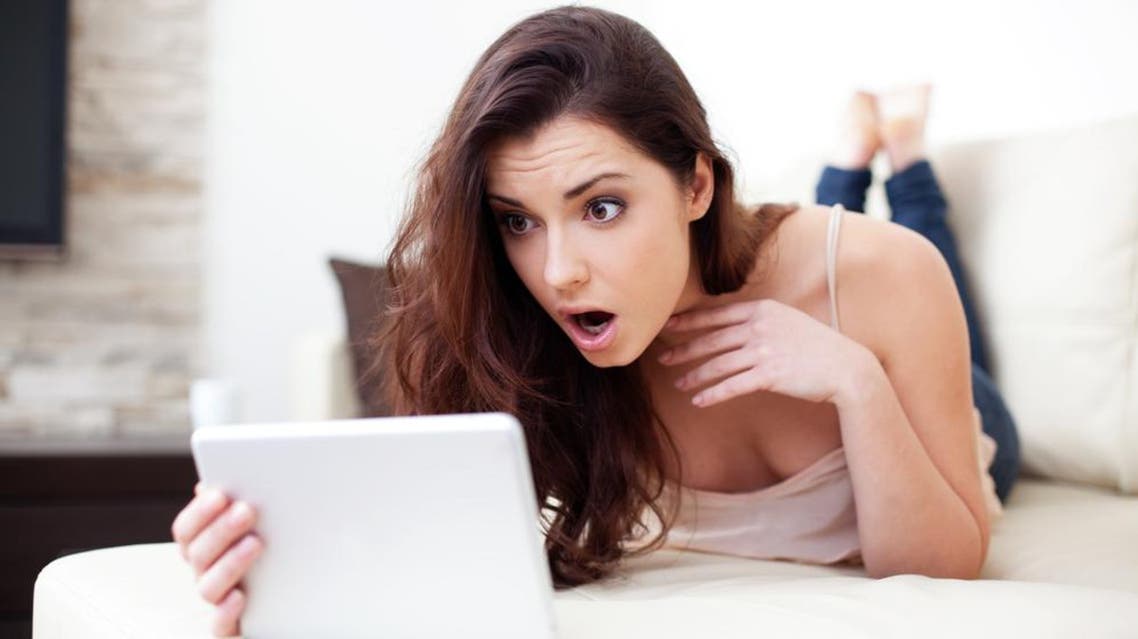 U.S. Airways apologizes for tweeting sex act photo
U.S. Airways has apologized after tweeting a graphic photo of a woman engaged in a sex act with a model Boeing 777
U.S. Airways has apologized after tweeting a graphic photo of a woman engaged in a sex act with a model Boeing 777 to a customer who had complained about a delayed flight.
The customer tweeted directly to U.S. Airways on Monday demanding "free stuff" due to the delayed flight.
In reply, the airlines official Twitter account replied, "We don't like to hear this, Alex. Please provide feedback to our Customer Relations team here," and attached a photograph of the nude woman out to its 418,000 followers.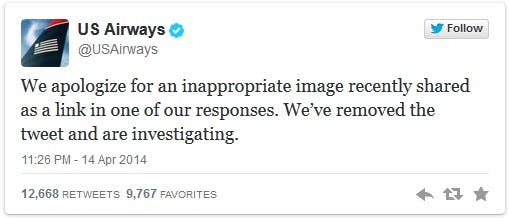 U.S. Airways has since offered an apology.
"We apologize for an inappropriate image recently shared as a link in one of our responses. We've removed the tweet and are investigating."
They later explained the situation, saying the image was posted to their Twitter feed by another user.
"'We apologize for the inappropriate image we recently shared in a Twitter response. Our investigation has determined that the image was initially posted to our Twitter feed by another user. We captured the tweet to flag it as inappropriate.
"Unfortunately the image was inadvertently included in a response to a customer. We immediately realized the error and removed our tweet. We deeply regret the mistake and we are currently reviewing our processes to prevent such errors in the future."
The tweet was deleted after 22 minutes online - enough time to cause a frenzy of sharing among Twitter users.
"Either someone at US Airways is terrible at doing their job or incredible at quitting their job," tweeted one user.
"Congrats, @USAirways! You are the number one trending topic on Twitter in the US," wrote another, referencing the sharp rise in Twitter users sharing the photo. The topic gained more traffic that the announcement of the Pulitzer Prize winners, the Daily Mail reported.
"Now I know the difference between US Airways and Virgin Airways," tweeted another user.