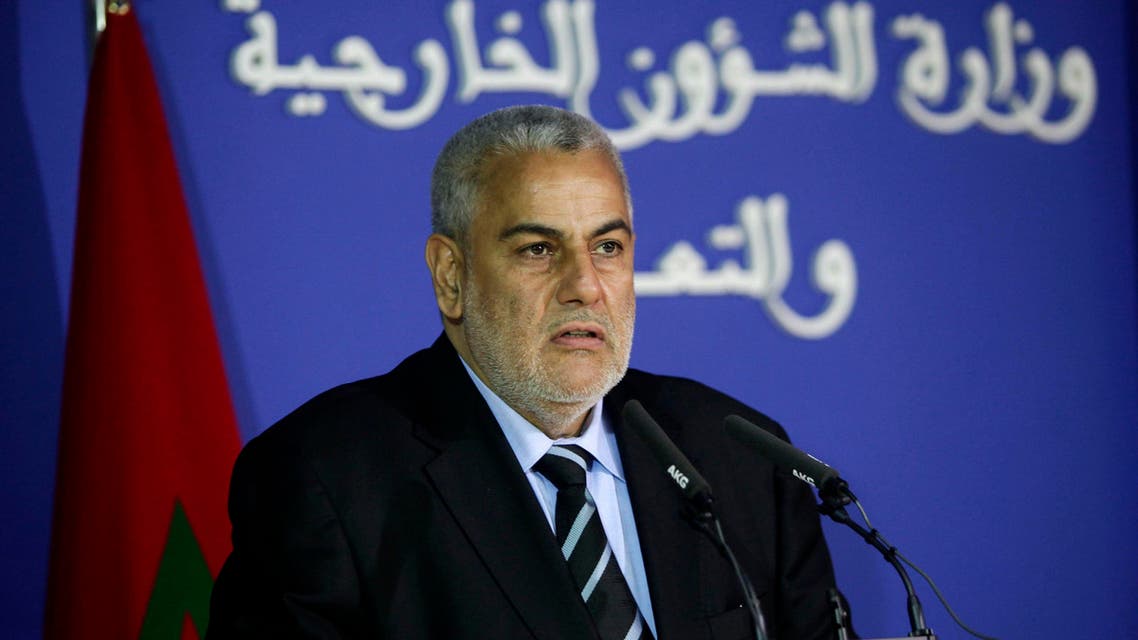 Backlash after Moroccan PM tells teachers: 'stop kissing children'
Islamist Prime Minister Abdelilah Benkirane said educators should avoid even 'innocent' kisses
Morocco's Islamist Prime Minister Abdelilah Benkirane has angered the country's educators after calling on primary school teachers to not kiss their students to avoid what could develop, in his view, to sexual harassment.
In his warning last week, the prime minister said educators should refrain from even "innocent" kisses, because "they may still pave the way to those who want to sexually exploit children."
Educational expert and Islamic Sharia researcher Dr. Mohamed Boulouz explained to Al Arabiya News why the prime minister specified types of kisses, saying there are contradicting opinions of what is appropriate.
"Some scholars made distinctions and allowed kissing the head and forehead of a baby and [now] they've called for avoiding kissing the baby's cheek or lips."
Benkirane's statements came within the context of the cabinet's preparation of a national policy to protect children and were meant to address the issue of sexual molestation. During his remarks, the prime minister condemned assaults against children, calling it shameful.
Boulouz defended Benkirane's announcement, saying it was reasonable because it protects educators as well as children.
"Some are demanding the approval of a deterrent policy, one which severely punishes rapists and molesters," Boulouz said, added that individuals, government and civil society should get involved in campaigns to protect children from immoral people.
However, not all took the announcement as a measure to protect children but one to vilify teachers.
The Democratic Organization for Education criticized Benkirane's remarks, describing them as a "real educational catastrophe."
Fatima Afid, an organization official, said Benkirane equated teacher's kissing their students to sexual molestation and rape, saying it is "an implicit accusation against educators."
The organization added in a statement that the prime minister's call "is an accusation that all teachers molest their students. This is a poisonous accusation that insults all educators."
"[Benkirane's statements] are a mere desperate attempt to run instead of confronting the real problem which [can be solved] by positively and seriously addressing the educational reform file in Morocco," it added.