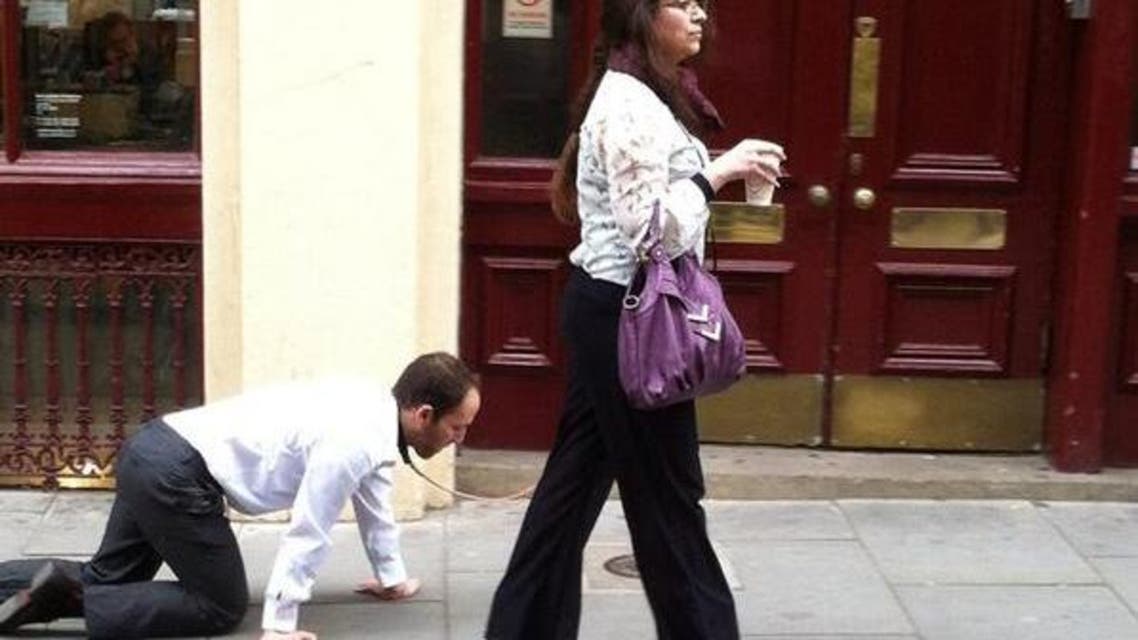 Mystery of London woman walking man on leash solved
The woman seen walking the man said that she had performed the stunt for a video feature aimed to gauging audience reactions
The mystery behind the unlikely scene of a woman walking a man on a leash on the streets of London last week has been solved.
Eden Avital Alexander, the woman seen walking the man, told the UK daily The Independent that she had performed the stunt in order to gauge audience reactions, while a camera filmed the reactions of shocked pedestrians.
Some passersbys spoke to her during the stunt, with one arguing with the former stage actress on the human rights implications of walking the man in a humiliating way.
"One [person] asked me to make my dog smile to her camera, while walking behind us for five minutes. A few people asked me if it was my husband," she said in an interview with the daily earlier this week.
Alexander added that she kept her identity anonymous for some time after the shoot, out of respect for the project's director, the newspaper reported.
"I believe that artists, actors especially, should take the audience out of their normal everyday life and make them think and feel other things, in this case was to make them laugh, but while doing it different things came up," she said.