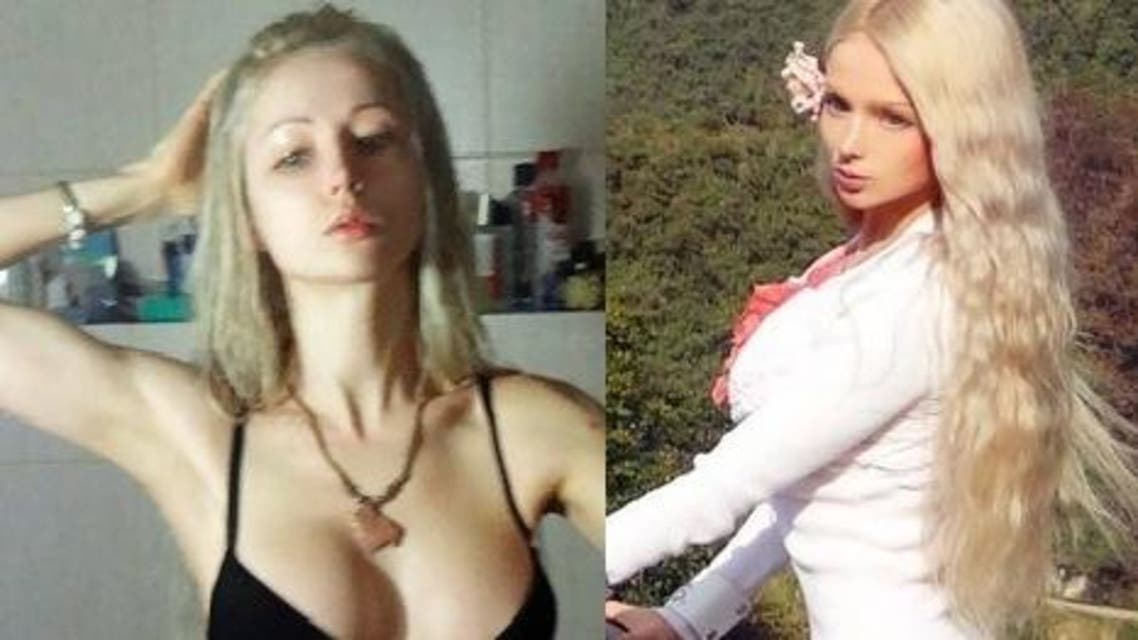 Going au naturel? 'Human Barbie' posts no-makeup selfie
The 'Human Barbie' is making making headlines again but this time, it's for an unlikely reason: an understated look
Valerie Lukyanova, known as the "Human Barbie" for her exaggerated doll-like features and disproportionate body is making headlines again. But this time, it's for an unlikely reason: an understated look.
The almost unrecognizable Ukrainian native posted a makeup-free selfie of herself wearing a string black bikini.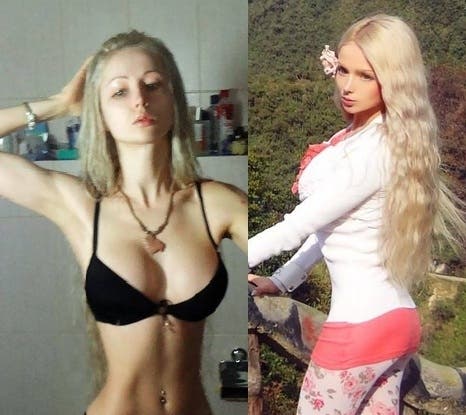 She posted the picture to her Facebook page only hours after posting a photo of her typical overdone Barbie façade with a bright pink skirt.
Lukyanova's alter ego of a real-life Barbie became famous after pictures of her went viral over the internet in 2012. She was against thrust back into the spotlight after her interview with GQ editor Michael Idov where she made some jarring statements.
"The very idea of having children brings out this deep revulsion in me," she said, "Most people have children to fulfill their own ambitions, not to give anything."
"I'd rather die from torture," she added, "because the worst thing in the world is to have a family lifestyle."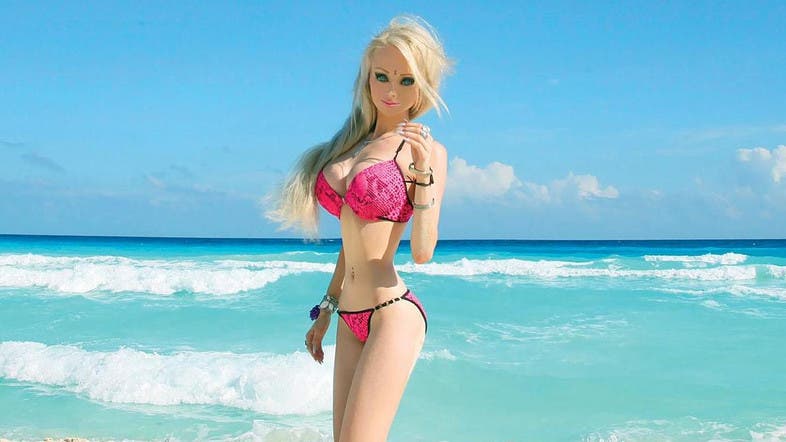 Her opinions on race-mixing and its effect on the "degeneration" of beauty also raised eyebrows.
"For example, a Russian marries an Armenian," Valeria elaborated. "They have a kid, a cute girl, but she has her dad's nose.
She goes and files it down a little, and it's all good. Ethnicities are mixing now, so there's degeneration, and it didn't used to be like that. Remember how many beautiful women there were in the 1950s and 1960s, without any surgery? And now, thanks to degeneration, we have this," she said in her interview.
Lukyanova, keeping in line with her unorthodox persona, prefers to be called "Amatue," which she said came to her in a dream.