Egypt's ban on Haifa Wehbe's film proves costly
The Egyptian premier ordered the movie to be suspended until the censorship board reviews it again
Only days after a sexually explicit film featuring Lebanese diva Haifa Wehbe was suspended from Egyptian cinemas, the head of Egypt's censorship board resigned from his post, and the young boy featured in the film was reportedly harassed.
Wehbe's sexually explicit moves and scenes in "Halawet Rooh" [Beauty of the Soul] have triggered outrage since its release in cinemas last week.
Egyptian Prime Minister Ibrahim Mahlab ordered the movie to be suspended until the censorship board reviews it again.
Filmmaker Ahmed Awad, the censorship board head, said his decision to quit is to express his standing by the decision to allow the film to be shown.
"I took the decision to allow the movie: I stand by it and I bear complete responsibility," Awad said.
"The state has another opinion - they cancelled our decision and withdrew the production," he added, saying he was not consulted.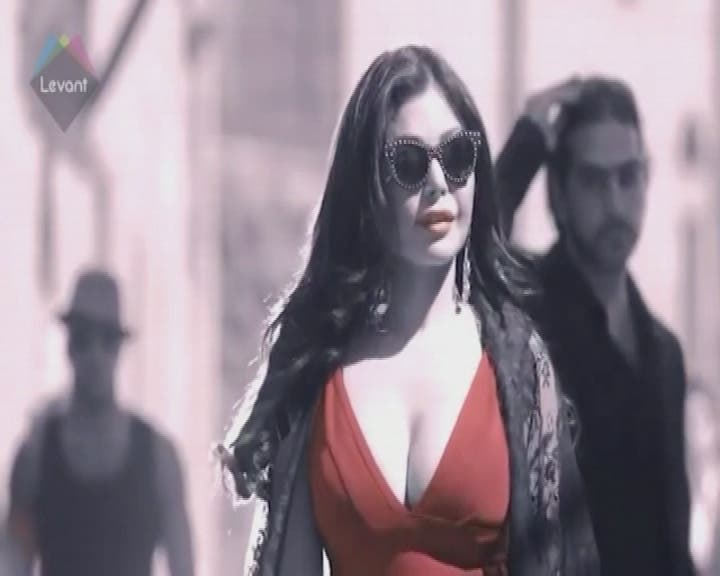 Working class desire

"Like any other self-respecting official, I presented my resignation," he added.
The Egyptian-made movie, said to have been inspired by Monica Bellucci's 2000 hit "Malena," was released nationwide on April 3 for adults-only audiences.
The film is about a beautiful woman (Wehbe) who becomes the desire of men in a working class neighborhood while her husband is away.
Egypt's cinema news website Elcinema said the film earned $141,399 in its first week in theaters.
In the movie, Wehbe's sultry presence causes a young boy to become infatuated with her, stirring harsh criticism from some Egyptians.
Egyptian media reports said Karim al-Abnoudi, the young boy appearing with Wehbe, has been reportedly harassed in the street by people angered by the film.
'A moral danger'
Abnoudi's mother was quoted as saying her son is being attacked by people who did not watch the film.
The boy's mother told Egyptian media outlets Abnoudi was shouted at on the street and told: "You are an infidel, let someone raise you."
Egypt's National Council for Childhood and Motherhood praised the prime minister's move to suspend the movie, saying the film posed "a moral danger" which could impact "public morals negatively."
One media commentator saw a future implication of the ban.
"The one who bans a movie because he thinks it breaks morals [will end up banning films for political reasons,]" television host Ibrahim Eissa said.

(With AFP)