Going up? Work begins on Saudi 'Kingdom Tower'
Rising above the clouds, the construction of the $1.23 billion tower will meet a few challenges
Saudi Arabia is to begin constructing what it plans to become the world's tallest tower, with a whopping $1.23 billion being shelled out to stunt Dubai's Burj Khalifa by almost 600 feet.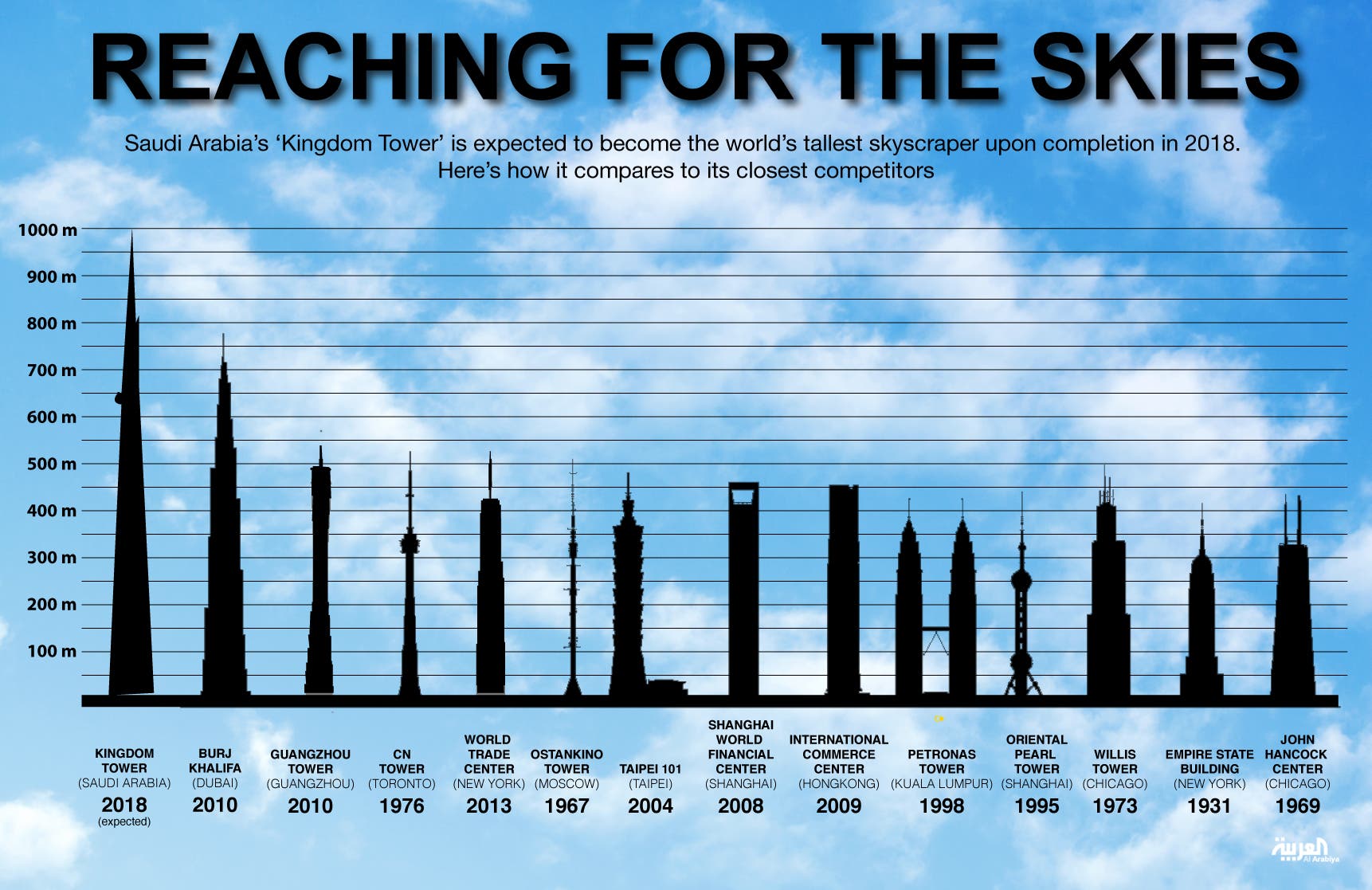 Standing a massive one kilometer-high, the Kingdom Tower in Jeddah will require 5.7 million square feet of concrete and 80,000 tons of steel, according to the Saudi Gazette.
Overlooking the Red Sea, the skyscraper will feature a five-star Four Seasons hotel, apartments, office space and an observatory.
However, the delivery of concrete and steel to the higher floors may prove a challenge.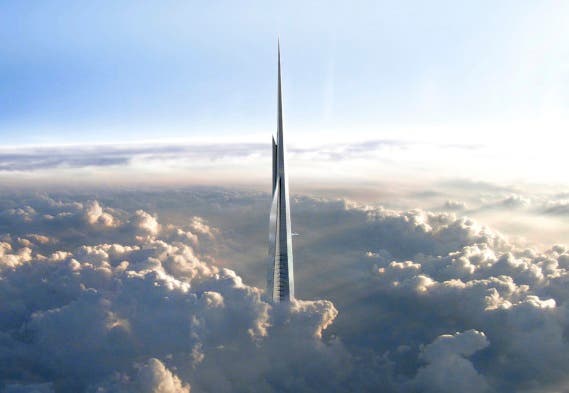 "When the Burj Khalifa was built (the current Guinness World Record holder for tallest man-made construction), six million cubic feet of concrete was pushed through a single pump at night when temperatures were low enough to ensure that it would set, which could be an option in Saudi," The Telegraph reported this week.
The sharp-angled design of the tower will also prove a challenge.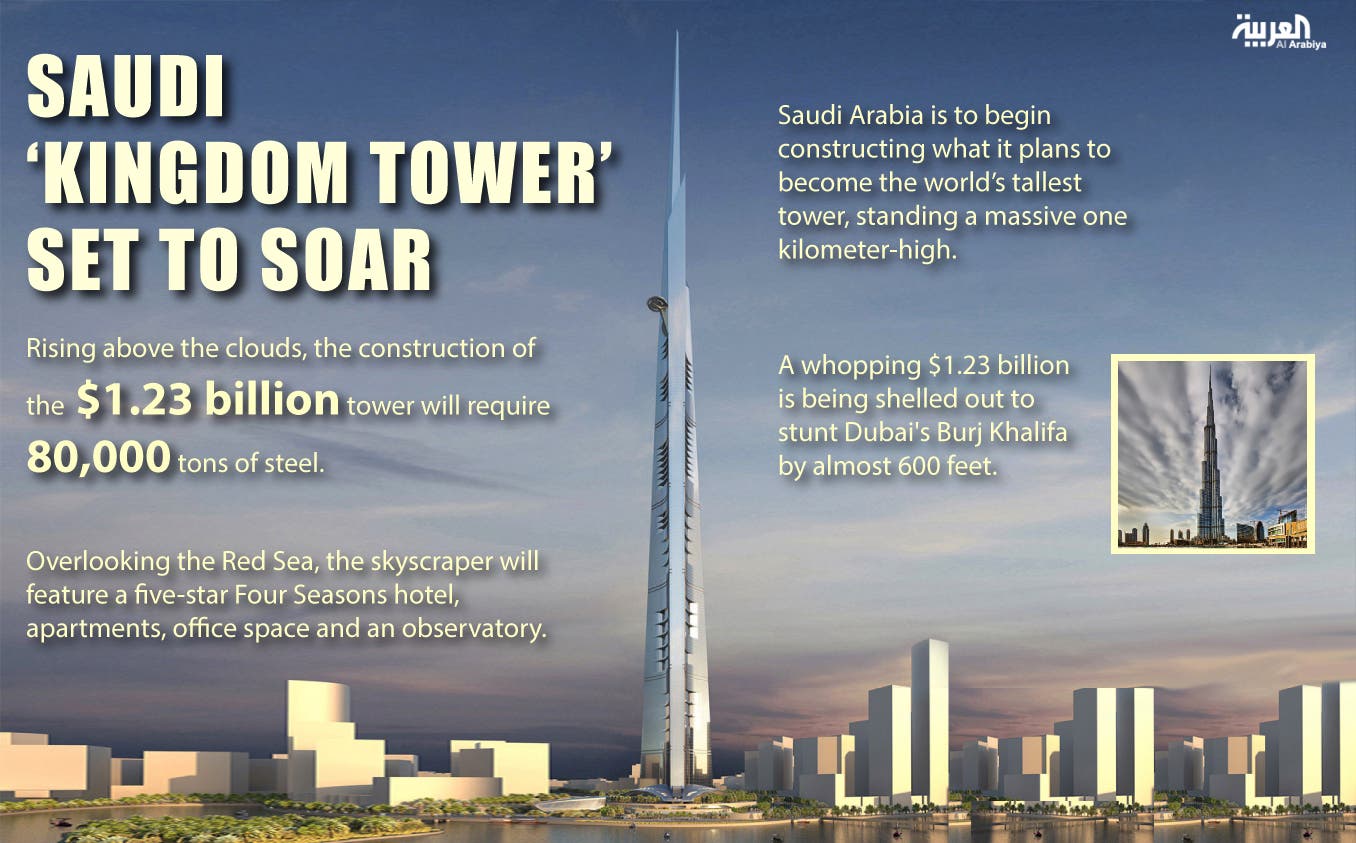 Gordon Gill, of Adrian Smith + Gordon Gill, the design architects for the building, told Construction Weekly that "because it changes shape every few floors, the wind loads go round the building and won't be as extreme as on a really solid block."
Another issue will be the fact that the tower's structure "needs to be able to withstand the saltwater of the nearby ocean," the Telegraph added.
The finished structure will reportedly be 200 floors high.