Iran red faced as woman parades in underwear
Agent provocateur? Woman wearning nothing but red underwear sparks frenzy in Tehran after her picture goes viral online
One Iranian woman proved to have thick skin by showing off lots of it after she was caught walking around on the streets of north Tehran in barely-there red underwear, pan-Arab entertainment site al-Bawaba reported on Monday.
According to al-Bawaba Arabic, Kamal Maher news published a photo of the unidentified woman wearing only scarlet colored bottoms on the streets of Karaj, a city north of Tehran.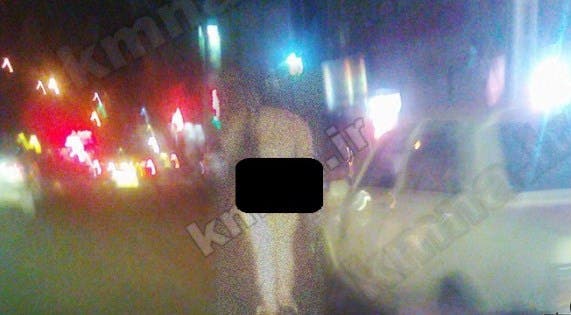 The jaw-dropping behavior has allegedly "infuriated" the Karaj natives which includes two million conservative citizens, after the report went viral on social media.
Adding to the scandal, the woman apparently was able to walk around in her near birthday suit for three hours before being arrested by Iran's religious police.
The act of the scandalous women added to the already intensifying disapproval over "relaxed" authorities, with claims they no longer care about what critics see as the moral decline of the society.
Iran is known for its strict Islamic rule throughout the country which stipulates a mandatory dress code. Women are required to wear full abayas in public at all times.