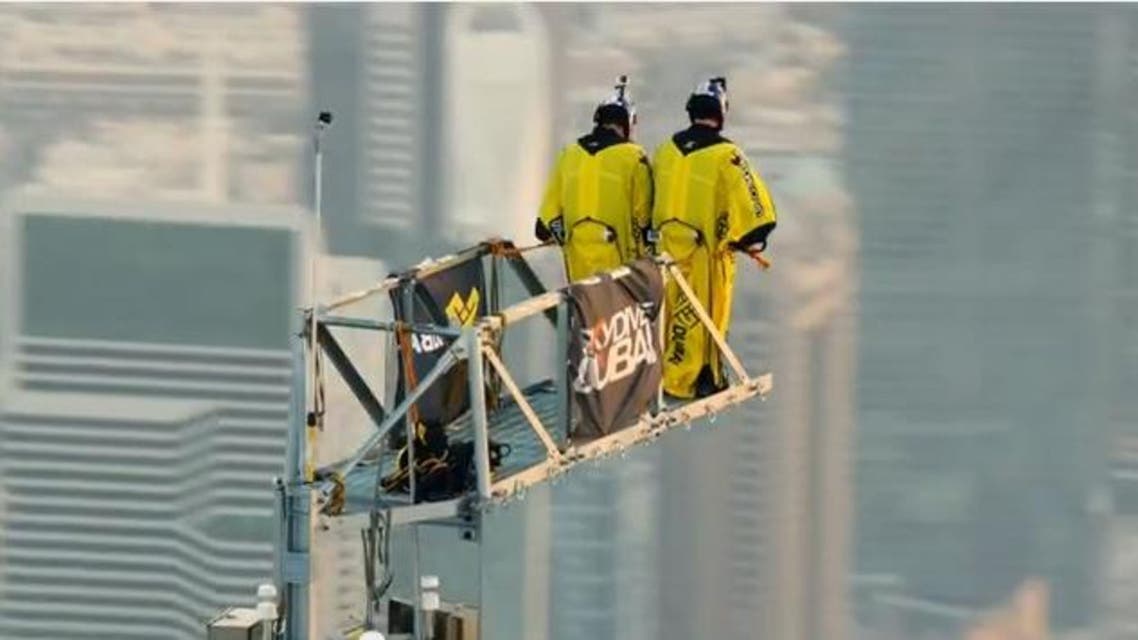 Video: Highest BASE jump record set from Burj Khalifa
Vince Reffet and Fred Fugen, professional BASE jumpers, performed two base jumps from the top of the 828-meter Burj Khalifa
A Guinness World Record has been broken for the highest BASE jump after two French daredevils jumped from the world's tallest man-made structure, Dubai's Burj Khalifa, UAE newspapers reported on Wednesday.
Vince Reffet and Fred Fugen, professional BASE jumpers, performed two base jumps from the top of the 828-meter Burj Khalifa on Monday.
Emirati jumpers Nasser al-Neyadi and Omar al-Hegelan held the previous world record after jumping 672 meters down the tower in 2010, according to Gulf News.
"We feel happy for breaking the world record, but it wasn't the main goal. We've been dreaming about base jumping from this special place, this unique place for three years now," Fugen told Gulf News.
A terrifying video of the jump was released on Wednesday, which showed the jumpers sporting "yellow jumpsuits with inflatable pressurized nylon cells that act as wings to help jumpers glide in the air like birds," the newspaper reported.
BASE jumping is an activity where participants jump from fixed objects and use a parachute to break their fall. "BASE" is an acronym that stands for four categories of fixed objects from which one can jump: building, antenna, span, and Earth.