A little young 'un: North Korean dictator Kim Jong-un seen in baby snaps
Pictures of the leader were revealed for the first time at a concert in his honor
North Korean media have cracked the mystery long surrounding the childhood of communist leader Kim Jong-un, as newly released photos show the leader as a toddler dressed in an army uniform.
Kim Jong-un – the world's youngest state leader – has recently garnered a reputation for executing relatives, reportedly with 120 ravenous dogs, although some reports suggest otherwise.
However, despite international notoriety, very little is known about his early years and the photos are a rare insight.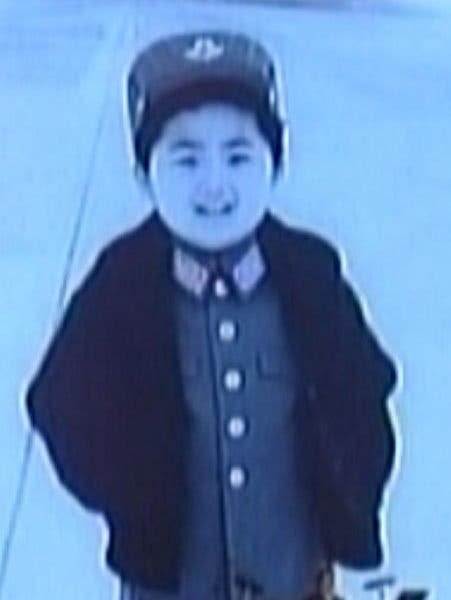 As the youngest son of Kim Jong-il, Jong-un was not originally intended to succeed his father.
However, Kenji Fujimoto, Kim Jong-il's personal chef, was the first to claim that Kim Jong-un was chosen to lead after he noticed that Kim Jong-il had a lower opinion of his other sons, The Daily Beast reported on Thursday.
And in 2001, Kim Jong-il's oldest son, Kim Jong-nam, fell out of favor after being caught trying to visit Disneyland Tokyo while using a forged passport. Also, Kim Jong-chul, the second oldest son, failed to gain the approval of his father, with Kim Jong saying he behaved "like a girl."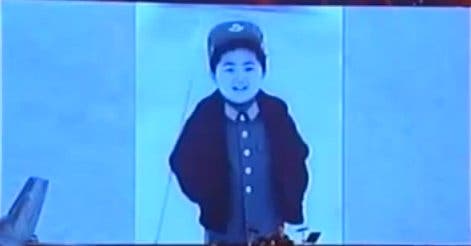 While a teenager, Kim Jong-il sent Kim Jong-un to a public school in Bern, Switzerland, where he posed as the son of a Korean diplomat, under an assumed name.
Shy Kim
Jong-un was reportedly obsessed with basketball and did not blend in well in the school because he spoke little German.
A former classmate gave an account of Kim Jong-un's time at the school, describing him as a friendly, yet reclusive boy.
"He was fairly isolated due to the language barrier. This guy [Kim Jong-un] was on his own most of the time," said the classmate, who spoke on condition of anonymity during an interview with the U.S. PBS television network.
Jong-un spent three years at the Swiss public school, where he was two years older than most of his classmates.
When back in Korea, Jong-un's fledgling personality appeared to reflect his being "exactly like his father," Fujimoto said.