Dubai's Burj Al Arab offers 'I do' in the clouds
First comes love and then comes marriage – perched 700 feet in the air
The iconic Dubai hotel Burj al Arab, which sits on its own island off the coast of Dubai, will begin holding weddings on its helipad nearly 700 feet in the air.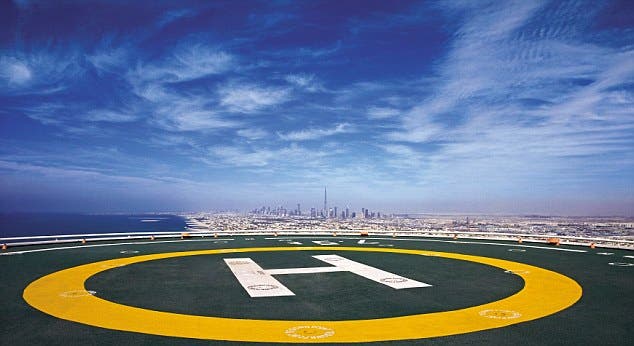 A wedding atop the sail-shaped hotel does come with a hefty price tag, one which will set the bride and groom back a modest 55,000 dollars.
The venue, which proclaims itself the world's most luxurious hotel, is frequented by the rich and famous from around the world with most recent attendees including footballer Wayne Rooney, Formula One star Lewis Hamilton and model Claudia Schiffer, the Daily Mail reported Wednesday.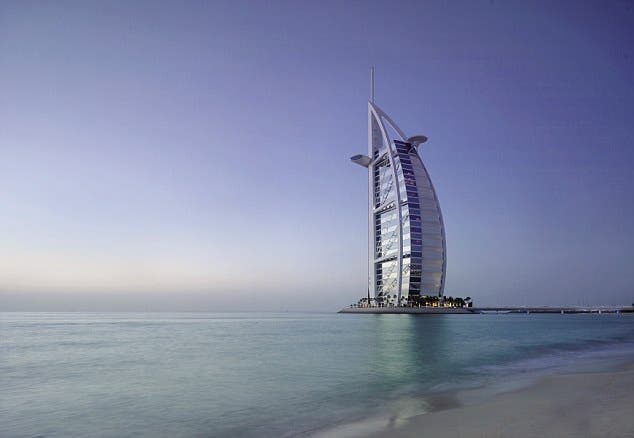 Keeping in line with the hotel's extravagant attention to detail, those seeking to wed in the clouds will be privy to the in-house 'wedding architect,' available 24 hours a day to tend to every detail of the couple's nuptials.
While the 55,000 dollar fee may seem as steep as the location, the cost can easily rise. Extras, with a price tag, include arriving at the Burj in an Italian twin engine Augusta 109, enjoying a private tasting session with award-winning executive chef Maxime Luvara and a personal shopping experience with the hotel's resident stylist.
The wedding package can also ensure exclusive access to Dubai's best jewellers, private lessons in etiquette and dance and even private after-hours access to top luxury fashion brands.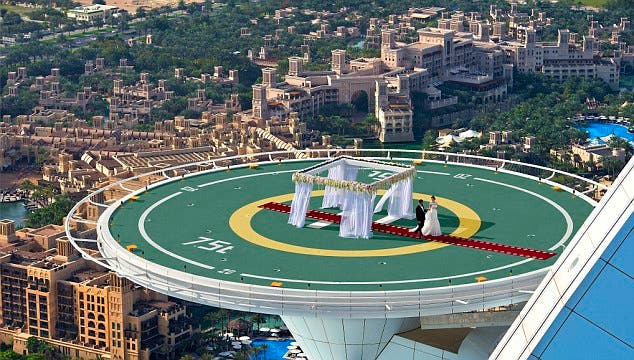 Burj Al Arab General Manager, Heinrich Morio, said: "We're always looking for new and special ways to delight and enchant our guests. We believe a once-in-a-lifetime event deserves a one-of-a-kind venue and are thrilled to add this special location to our ultimate experience collection."