Sexy or Scary? Angelina Jolie is 'Mistress of All Evil' in 'Maleficent'
Jolie reportedly collaborated with fashion designer Stella McCartney to create a children's clothing range inspired by the Disney movie
Angelina Jolie's forthcoming Disney film "Maleficent" may have new twists, but it will respect the 1959 classic Sleeping Beauty, NDTV reported.
Jolie is the self-proclaimed "Mistress of All Evil" in the forthcoming film.
The film makers said that they have added a new twist to the film but certain elements from 1959 tale of Sleeping Beauty will be familiar to viewers.
"We've respected the classic, we've tried to bring you what you love about the story. We also hope to bring a world that you've never seen before. It's a very beautiful story, and I think it is very different from what people are going to expect," Jolie told Contract Music.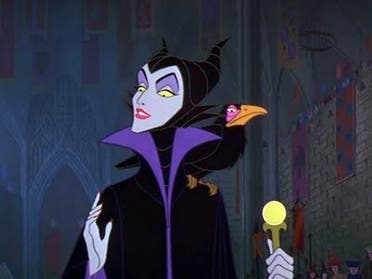 Directed by Robert Stromberg, "Maleficent" will give the audience a chance to find out the history of character, who cursed infant Princess in the original film.
"This film gives us the opportunity to find out the history of Maleficent and what drove her to the dark side," said Stromberg.
Jolie has also reportedly collaborated with fashion designer Stella McCartney to create a children's clothing range inspired by the Disney movie. It will be available at Stella McCartney Kids stores worldwide, as well as Disney stores and online.
This article was first published in the Saudi Gazette.