Fighting the fizz: Egypt jihadists threaten Pepsi
Ansar Bayt al-Maqdis threatens to attack the soft drinks giant for allegedly allowing the Interior Ministry to use their company vans to transport detainees
They've been quick to claim bombings across Cairo in recent months, targeting security and police officials, but now Egyptian jihadist group Ansar Bayt al-Maqdis (or 'Supporters of Jerusalem') has another target in mind.
A soft drinks giant.
On Friday, the Sinai-based group threatened to attack Pepsi Co. for allegedly allowing the Interior Ministry to use their company vans to transport detainees.
"You know who we are and what we can do," the group addressed the company on Twitter. "This is the last warning and after this, Pepsi Co. can only blame itself. By God, we will not tolerate working with the police whatever the client, the amount and status."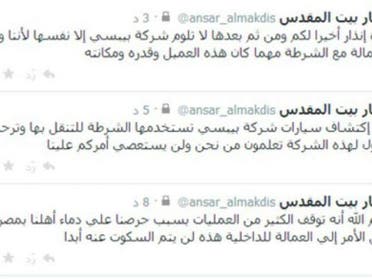 The Coca-Cola cover up?
Back in March, Egyptian social media users were abuzz over video footage allegedly showing a police van painted with the Coca-Cola logo.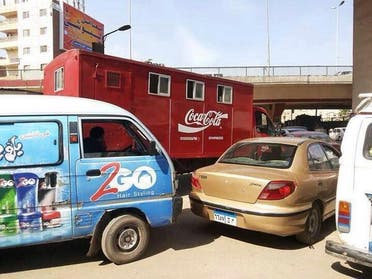 It is not clear if the incident is related to the recent threat from Ansar Bayt al-Maqdis, as the two are separate companies.
The footage had shown the disguised truck, usually used for transporting prisoners, coated in the soft drink company's trademark red, brandishing the logo.
But in response to the video, Coca-Cola Egypt announced that the van does not belong to the company, nor would it allow its trademark to be used on state-owned vehicles or facilities.
Since then, it still remains unclear why the Interior Ministry transport vans were disguised. The Egyptian government has ramped up its crackdown on supporters and members of Islamist groups since the ouster of Islamist President Mohammad Mursi last year.
A number of Gulf States, led by Saudi Arabia, have already designated Ansar Bayt al-Maqdis as a terrorist group. They were quickly followed by Washington.