Pippa Middleton accused of wearing a 'false bottom' at royal wedding
The Duchess of Cambridge's sister had long been lauded for her shapely appearance at the royal wedding in 2011
The shapely appearance of Pippa Middleton - the Duchess of Cambridge Kate Middleton's sister - at the 2011 royal wedding may have been artificially enhanced, a French TV presenter recently claimed.
Stephane Bern, 50, a TV presenter and a recipient of the French governmental award The Order of Arts and Letters, said on his TV chat show on the national France 2 channel on Monday that the Duchess's sister was "of course" wearing a "false bottom."
Although Bern would not reveal the source of his information, he continued to emphasize his statement, the referring to the much-discussed derrière as "an optical illusion."
"I repeat it: she had a false bottom. You take her away from that and she has normal buttocks.
"It was an optical illusion. She knew there were a billion people watching. It was the moment to show it."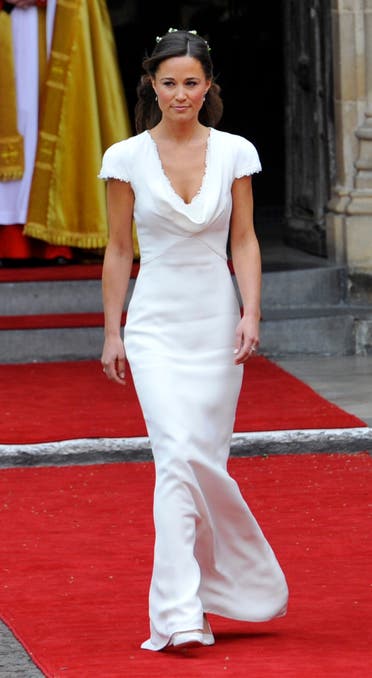 Responding to widespread media attention to appearance in an ivory Alexander McQueen bridesmaid's dress, she joked: "As I have found out, recognition has its upside, its downside and - you may say - its backside," according to the Daily Mail.
Bern's claims are similar to those made by a London spa owner Lesley Reynold Kahn on the one-off TV show for U.S.-based channel TLC called Crazy About Pippa, who claimed that the royal relation had "quite a flat bottom."
"But I think possibly for the day, for that gorgeous dress, she may have had some sort of pants that gave her a little bit of a lift, or even a little bit of padding," Kahn said, according to the newspaper.