Indian election becomes Bollywood epic as politicians seek star backing
The Indian election has had a star power boost as many voters remain edgy over memories of Muslim/ Hindu violence
There is one week left until the World's largest democracy counts its votes and decides on its next prime minister. The long running election campaign, which started on April 7, has been compared to an epic Bollywood film, with political clashes featuring an all star line-up. With Bollywood split over who to support, it's been left to the audience to pick its hero and decide the villain.

During the election campaign, the controversial prime ministerial candidate for the far right party Bharatiya Janata Party (BJP), Narendra Modi, has attracted the World's media attention. Tipped as a frontrunner, he has had backing from many of Bollywood's heavyweights like Amitabh Bachan, Hema Malini, Anupan Kher, Satish Mane-Shinde, Vivek Oberoi and Lata Mangeskar. Many of whom have touted his record for a flourishing economy in the state of Gujarat, despite his reputation for overlooking the massacre of over 1000 Muslims in 2002.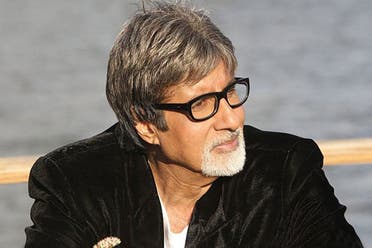 In favor of a secular Government, others have rejected the politics of the far-right, fearful of its threat to peaceful co-existence and tolerance. Filmmakers Mahesh Bhatt, Imtiaz Ali, Zoya Akhtar, Vishal Bharadwaj, Kabir Khan, singer Shubha Mudgal and director Vijay Krishna Acharya recently appealed to the electorate through an open letter condemning Modi.
Star power in politics, nothing new
The intersection between politics and celebrities is nothing new in India, especially because the entertainment industry is intrinsically part of most people's lives. Campaigns have become as much about personality than just manifestos, with political actors seeking endorsement from film actors. Endorsements and celebrity politicians draw attention from all sections of the media.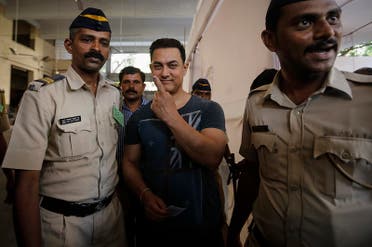 Ipsita Bandyopadhyay, a Mumbai based communications professional explains that:

"Many film industry actors/figures go on to have a second career in politics when they retire from the former, often very successfully. Politics means power and Bollywood brings star appeal. It's not hard to see how they could be mutually beneficial."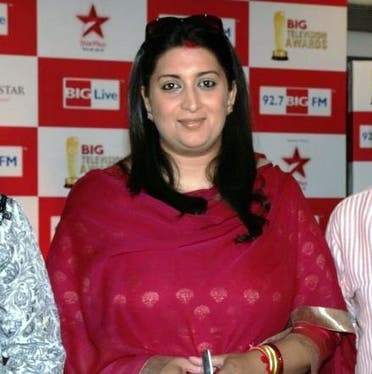 "A striking example is the candidate Smriti Irani, an actress who became a household name with her lead character of a strong righteous housewife in a soap opera a couple of years ago. She more or less carried the persona into real life and rose up the ranks in the BJP to now contesting against the Congress leader Rahul Gandhi from Amethi, traditionally a Nehru-Gandhi family stronghold."

However, irrespective of the recent endorsement for Modi by two prominent Muslim celebrities - Salman khan and his father Salim Khan, resentment and suspicion still remain high by the majority of Indian Muslims.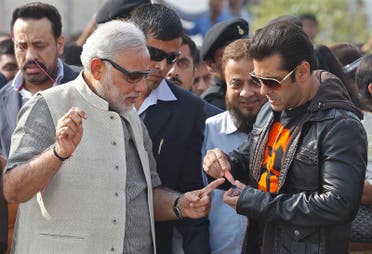 The Forum for Muslim Studies and Analysis slammed the Bollywood actor, Salman Khan for his endorsement of Modi and his father and film writer, Salim Khan, for launching the official Urdu website of BJP prime ministerial candidate as " pure commercial gain."

As for Salman fans, Salwa Curtay, a young 24-year-old film fan from Mumbai, says she's no longer a fan and that all of her Muslim peers have not been swayed by him to support Modi. She said she feels "heartbroken" but realizes he just wanted to promote his latest film.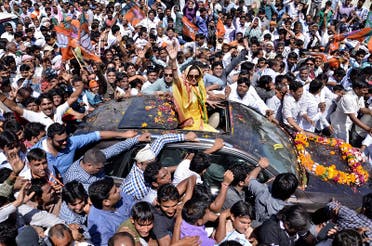 With Modi desperate for the Muslim vote, Ashraf Engineer,Vice-President for Content & Insights at MSLGROUP recently wrote an analysis article for Asia House about ''The tough choice before Muslims'' in the 2014 Indian elections by stating: "What is interesting is that Muslims are in a position to influence the outcome of polling in many constituencies. According to a C-Voter study, Muslims account for more than 21 per cent of the electorate in 73 constituencies and 11 per cent to 20 per cent in 145 constituencies. In a Parliament that many believe is likely to be hung, each seat counts."

He concludes that "it is probably fair to say that India's 140 million Muslims have never been more uneasy about an election than this one," suggesting that the overwhelming majority of Indian Muslims will not vote for Modi because the Gujarat riots remain on the minds of many of them.

Speaking to Al Arabiya News, Engineer further explains that Modi is "a hardline Hindutva advocate and Muslims believe he will be bad for them. His utterances during and before the election campaign have only hardened Muslim suspicions of Modi."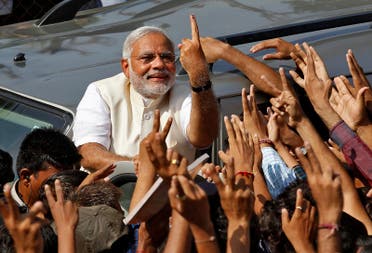 Many political commentators, have accused Modi, the current Chief Minister of Gujarat for turning a "blind-eye" and even "incitement" of the ferocious violence, displacement tens of thousands and a massacre of around 2000 Muslims in Gujarat following a fire which killed over fifty passengers, mostly Hindu Pilgrims.

Whilst Bollywood has found itself center stage in the political campaign bringing much stardust and keeping audiences hooked, polling is still underway, and results come out on May 16. A campaign which has divided Bollywood on secular versus right wing lines has raised the question whether a pro-business agenda can trump fears for future communal tensions in India? For all the star-studded posturing, next week's results will affect real lives and real people.
_____________________
Nabila Pathan is the founder/Director of the London-based Full Picture Club and an arts and culture writer focusing on diaspora Muslim communities.