Stars back #BringBackOurGirls drive as Muslims condemn Boko Haram
The list of celebrities lending their support to the #BringBackOurGirls campaign has been endless
The list of celebrities lending their support to the #BringBackOurGirls campaign has been endless. What started as a handful of Nigerians trying to draw attention to the recent abduction of 250 Nigerian girls, has become a global social media campaign calling for the return of nearly 300 kidnapped girls. David Cameron, Christiana Amanpour and Anne Hathaway are just a few of names that have recently joined the long line up of famous names.
Infographic: Hunt for Nigerian schoolgirls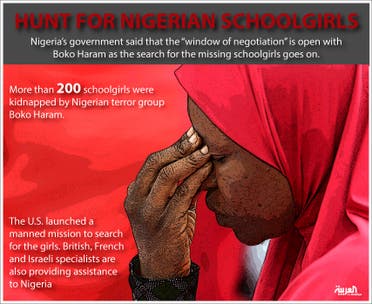 Boko Haram, the extremist group responsible for the kidnappings, have been active for the past three years in Nigeria, to relatively little media attention, until now.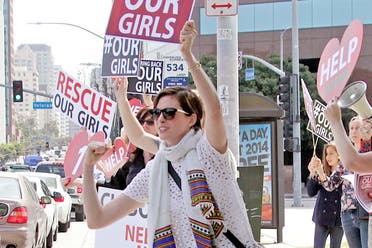 Since the campaign has grown momentum, worldwide attention has put Boko Haram on the global radar, meaning that subsequent crimes and attacks committed by the group garner quick and wide international media interest, in sharp contrast to when the incident of the abduction first took place on April 14.
Just in the past 24 hours, news outlets have been widely reporting on the 27 minute video, released by Agence France-Presse, showcasing nearly 100 of the 276 kidnapped girls and separate shots of the Boko Haram leader Abubakar Shekau requesting the release of imprisoned members of Boko Haram.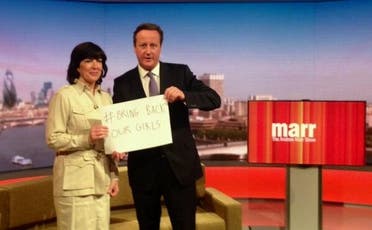 With Boko Haram's calls to establish their version of sharia law and with mass media associating the identity of the extremist group with "Islamist" and "jihadist" labels, their ideology has attracted a spotlight over the wider Muslim community. With Islam being the justification for the kidnappings, many Muslim leaders, alongside Western celebrities and global international leaders, have led worldwide condemnation.
In fact, Boko Haram's actions have been pretty widely condemned by Muslim leaders. Many of whom have joined the campaign and tailored their messaging to debunk the Boko Haram ideology - working on two fronts - to energize louder Muslim voices of condemnation, but also to highlight Boko Haram's misrepresentation of Islam. Muslims from far and wide have joined the campaign taking to Twitter and taking part in demonstrations to lobby calls for action.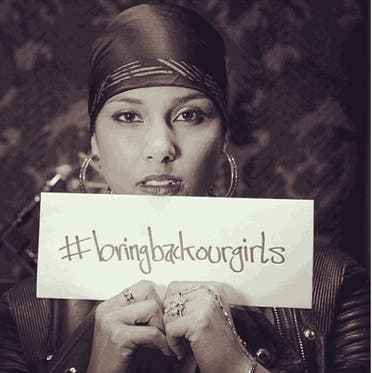 This week at an Amnesty International rally in Washington, to support calls to "Bring Back our Girls," Riham Osman tweeted her thoughts about the online campaign:
"It's amazing to see the world come together, especially through social media. I've seen all the hashtags & I'm always just."
"...so inspired that people are coming together. People that have never heard of Boko Haram are now out here protesting today."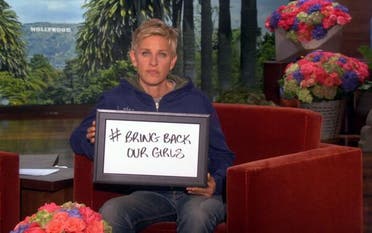 The Council on American–Islamic Relations (CAIR) a Muslim civil liberties advocacy organization has vigorously condemned Boko Haram's kidnapping of more than 200 schoolgirls as "un-Islamic and obscene," following a threat by the militant group's leader to "sell" the abducted Nigerian girls.
In their statement they said:
"It is almost impossible to express the level of disgust felt by American Muslims at the un-Islamic and obscene actions of the terrorist group Boko Haram for the kidnapping and threat to 'sell' hundreds of Nigerian schoolgirls."
Irrespective of this, there have still been commentators, like Bob Beckel, a liberal co-host on Fox News, who thought there wasn't enough vocal denunciation from Muslim leaders: "I'm waiting for the first cleric or imam who has the guts to say this is not what Mohammed meant and if you don't I'll just assume it's what he did mean."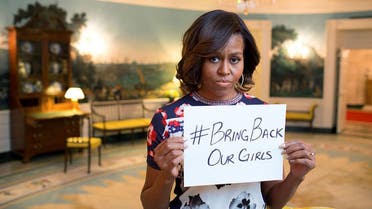 Some members of the Muslim community have expressed weariness over the politics surrounding the act of condemnation and the "assumption that somehow radical violent extremist cults can legitimately speak for Islam" as explained by Sohaib Sultan, Muslim chaplain at Princeton University in "A Response to the Question: "Why Aren't Muslims Condemning Boko Haram?" published in Time Magazine this week.
Other musings amongst Muslims on Twitter and other social networking sites have included calls for "waking-up" and "moving beyond" issues of debating "halal and haram" with recent events like the Happy Muslim videos and violent protests against the Prophet Mohammad cartoons and "re-focusing" efforts back onto vocalizing community members and leaders like imams on women's right's issues.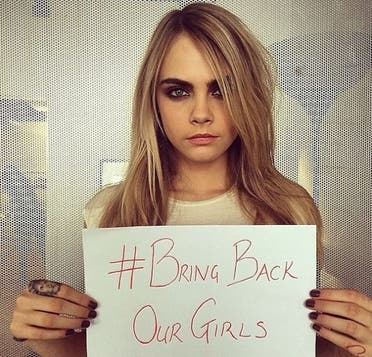 As the debates continue, the celebrity spotlight and social media activism on the story has gone beyond growing widespread anger but putting Nigerian and International action under the spotlight. News reports have already started to widen the coverage of how the group has impacted the local areas in Nigeria that have a Boko Haram stronghold and even described in some reporting as "almost unnoticed to the outside world."
Whilst many have been skeptical of how the hashtag will "bring back our girls," today the international community have co-ordinated surveillance planes to fly over areas in Nigeria where the girls are suspected of being held captive.