Busted: 5 weight loss myths that could actually make you fat
In the age-old quest for a fitter figure, men and women often turn to extreme fads
In the age-old quest for a fitter figure, men and women often turn to extreme fads. Be it yo-yo dieting or intense workout regimens, it is high time to find out the truth behind health trends.
Myth #1: Diet foods have significantly lower calories
When you're following a weight loss diet, you tend to buy more "diet" products. Typically, you wind up eating large portions of it assuming it won't make you put on weight. Just because a product is labeled "sugar free" or "low in fat" doesn't mean it contains less calories than its sugar or fat laden counterpart.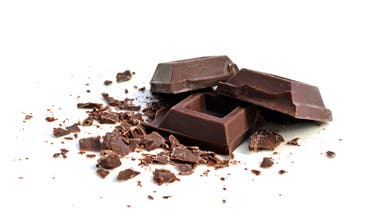 Take for example sugar -free chocolate. A 30g serving of Sugar-Free chocolate has 149 calories compared to 153 calories in the same portion of regular chocolate, an insignificant 4 calorie difference.
Moreover, sugar-free chocolate generally has 3 more grams of fat per serving than regular chocolate. A lot of the time manufacturers have to replace the sugar with another nutrient such as fat.
Although diet products may not necessarily be lower in calories, they continue to serve a purpose. Sugar free products are suitable for Diabetics while low fat products are encouraged for people with Heart Disease. But when it comes to weight loss, you should always check the food label for calorie content and consume the product in moderation.
Myth #2: Diet soda won't make you gain weight
It is true that Diet Sodas have zero calories so, yes, they won't directly make you gain weight. However, Diet Sodas have an indirect effect on our weight loss efforts. According to research, artificial sweeteners stimulate our taste receptors and get the body ready for receiving nutrients, specifically sugar. Your insulin levels in the blood spike but receive no sugar to work on. As a consequence, you crave sugar and you become more likely to binge on food containing sugar.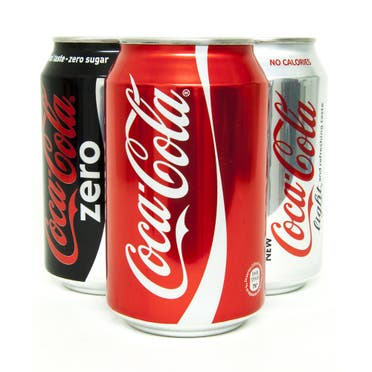 The next time you reach for a refreshment, consider choosing sparkling water and add in some fruit slices to sweeten it up.
Myth #3: The less you eat, the more you will lose
Overenthusiastic dieters choose to begin their diet with very low calories. They're suddenly fed up with the extra weight they hold and want to lose it as fast as possible. The problem with these diets however is they put your body into starvation mode. Although you will lose weight on the scale, most of this weight will not come from fat. When your body doesn't have enough calories from food to use for daily activities, the quickest source of energy will be your lean muscle. What happens when you lose it? Less muscle means a slower metabolism, which will lead to a weight plateau in no time.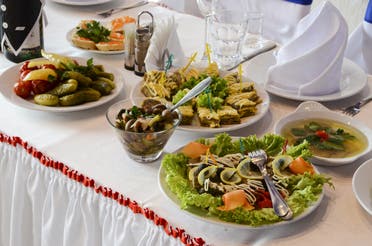 The right way to lose fat weight and keep your metabolism working is by following a moderately restricted diet and aiming for a half kilo weight loss per week. Because half a kilo of fat in the body is equivalent to 3,500 calories, that means you need to cut 500 calories of your daily expenditure per day either by exercising more or eating less. Now, that's real weight loss.
Myth #4: Salad is always a good option
You may feel proud for just having a salad for dinner, but what if that salad were a Chicken Ceasar Salad with mayo filled dressing topped with fried croutons? How different is that from a chicken burger? Not much. Both options contain the same amount of calories, a whopping 500-600 calories.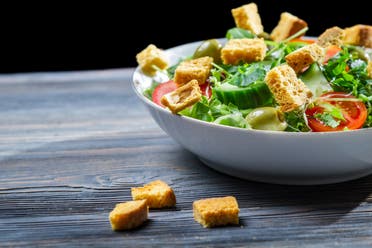 When ordering a salad watch out for the toppings. Cut back on fried tortilla chips, croutons, yellow cheese, and an overload of nuts and seeds. The bigger culprit is in the dressing which contains 300-400 calories on average. Instead opt for lemon mustard, balsamic, or Italian dressing which contain less than half the amount of calories.
Myth #5: When exercising, stay in the fat burning zone
Many experts in the health field constantly promote the fat burning zone so that you can burn more fat during exercise. To understand this concept you should know that your body gets energy from primarily two places: fat and sugar. The idea is if you keep your heart rate in the fat burning zone, which is around 50 to 60 percent of your maximum heart rate, most of your source of energy will come from fat.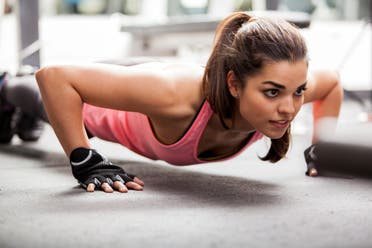 The problem with exercising in the "fat burning zone" is that the exercise is low to moderate intensity so you end up expending fewer calories overall and thus burning less fat instead of more. It also doesn't provide you with the after burn effect which keeps you burning calories even after you've left the gym.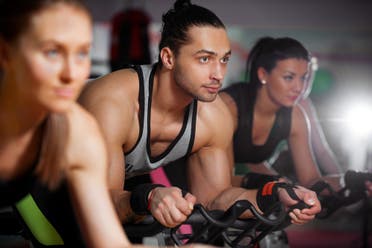 According to Fitness First, the best method for improved fat burning is the High Intensity Interval Training (HIIT) method. "Not only does it help you burn fat at the time of activity, but it also improves your metabolic rate for up to 24 hours after the workout," say the experts at Fitness First.
This method essentially couples periods of short and intense exercise with less intense rest periods, in an alternating fashion. An effective HIIT session can range from only 4 to 30 minutes.