'Dad, my girlfriend is pregnant' prank goes viral, sparks debate
There is a growing trend to use shock tactics through pranks to reach a wide audience
An out-of-wedlock pregnancy has always been a contentious scenario in most conservative societies. But that did not stop engineering student Prateek Verma, 20, from Delhi pushing social taboo boundaries by secretly filming the dreaded moment he confronts his father with a prank about his made-up pregnant girlfriend. What was meant to be a practical joke has now become a viral sensation.
The Youtube video "Pranking my angry dad gone wrong" has had over a million hits and has received global media attention for the violence perpetrated by the father in reaction to his son pretending to have got his girlfriend pregnant.
What began as a peaceful conversation between a father and son soon became a vicious attack on Prateek.
"Dad, I need to talk to you about something" began the calm before the storm. Prateek's prank confession that his girlfriend is pregnant provokes Sunder Verma, the 50-year old father, to react angrily and begin an unrelenting assault of punches, kicks and slaps against the son.
The extreme violence persisted until a bottle was raised forcing Prateek to end the prank with a truthful confession.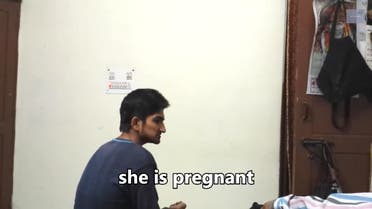 After the three minute video went viral, international media coverage is continuing to attract intrigued viewers. Likewise, Twitter has been ablaze with re-postings and "must watch" exclamations.
Speaking to Al Arabiya News, Twinkle Sharma, a 22-year-old from Delhi who recently posted the video on her Facebook page, explains how the video may be viewed like a "spectator sport."
"Why do people think it's acceptable to respond with a 'lol' rather than have a candid discussion about out-of-wedlock pregnancies. If we're only going to react with warnings of 'don't mess with an Indian dad' then we are not challenging anything."
Socio-cultural taboos
But it's on the comments section of some of the news reports and social media postings that conversation and debate has begun around the socio-cultural taboos like domestic violence, patriarchy, shame and honor.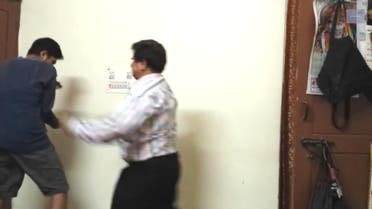 Bollywood may have glamorized out-of-wedlock pregnancies and live-in relationships with films like Wake up Sid and Salaam Namaste which ran parallel to a recent legal endorsement of such relationships, but India today predominantly remains culturally and socially non-accepting of such practices. This was further reinforced recently when Surinder S. Rathi, an Indian city judge, declared such relationships to be "immoral" and an "infamous product of Western culture."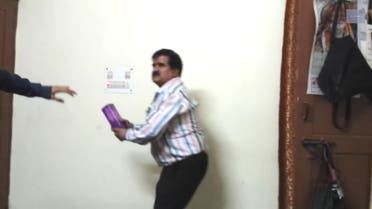 For Yayha Patel, an 18-year-old from Mumbai, these prank videos represent the youth's dilemmas as well as the intergenerational divide as he explains: "India is raising a fearful generation of youngsters who cannot talk openly about issues of relationships and sex to parents. All the while, our popular culture is making it acceptable for our society to become hyper-sexual. We're living in a schizophrenic society and it's unhealthy. How do you explore any personal issues with parents who remain authoritative and provoke fear?"
With the growth of the Internet and smartphone ownership in India, video pranking has become popular amongst its youth population. There's a daily release of outrageous gags and elaborate plans to cause mayhem amongst friends and family.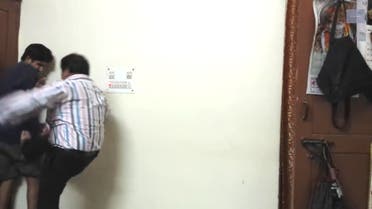 Whilst most watch for the comic relief factor, there's been an increasing trend of producing prank videos for the purpose of making social statements and challenging cultural norms and expectations.
Using shock tactics
Uth Time, is one of India's leading youth media platforms on Facebook and Twitter and receives over a million views on its website. Self-described as "the voice of the new generation that is waiting to be heard," it publishes prank videos, which have recently included challenging perceptions about poverty and rape amongst Indian youth. With video titles that include "what guys should do to drunk girls" and "how people reacted to killing the poor will shock you greatly," many of their pranks have received over a hundred thousand views.
Whether "pranking my angry dad gone wrong" was about challenging taboos remains unclear but it forms part of a growing trend to use shock tactics through pranks to reach a wide audience, especially India' approximate 500 million youth. But its content has reached a wide global audience, creating headlines internationally and driving comment sections on online news reports and social media with debate about issues that transcend cultural and national boundaries.