Ban the bikini! Kuwait in nudity crackdown
Tourists and residents in Kuwait may no longer be able to strut their stuff in bikinis, after a proposal to ban bikinis was accepted
Tourists and residents in Kuwait may no longer be able to strut their stuff in bikinis, after a proposal to ban the nudity of women in swimming pools and public places was approved, according to a report on Wednesday.
The head of the Kuwaiti National Assembly committee who approved the move, MP Hamdan Al-Azemi, said the ban also applies to women at hotels, according to the Kuwait Times.
While the Islamist lawmaker did not provided a definition for the term "nudity", a few days ago "he issued a statement strongly criticizing women dressed in bikinis at some swimming pools on beaches and in hotels. The term also includes revealing or improper dress," according to the report.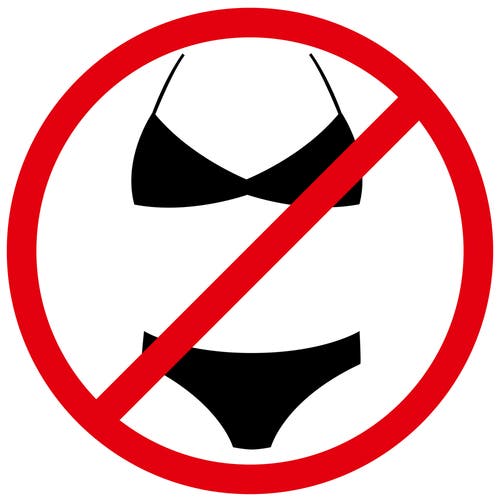 To become a law, the proposal must be approved by the Assembly and accepted by the government, the newspaper added.
In 2011, a parliamentary committee in Kuwait rejected a motion to ban bikinis, saying that it was unconstitutional.
The motion would ban women from wearing bikinis, revealing bathing suits and clothes with deep cleavage at the beach. It also stipulated that offenders be sentenced to one year in prison and to pay a fine.
"The MPs had said that they submitted the motion after noticing that several women did not comply with public moral standards by wearing "inappropriate" clothes, engaging in intimate activities, dancing and singing, listening to loud music and taking their dogs to the beach," according to a Gulf News report back then.
In similar news, a Qatari campaign urging tourists and foreign residents to respect the country's strict dress code recently sparked controversy and sent jitters among its majority expatriate population.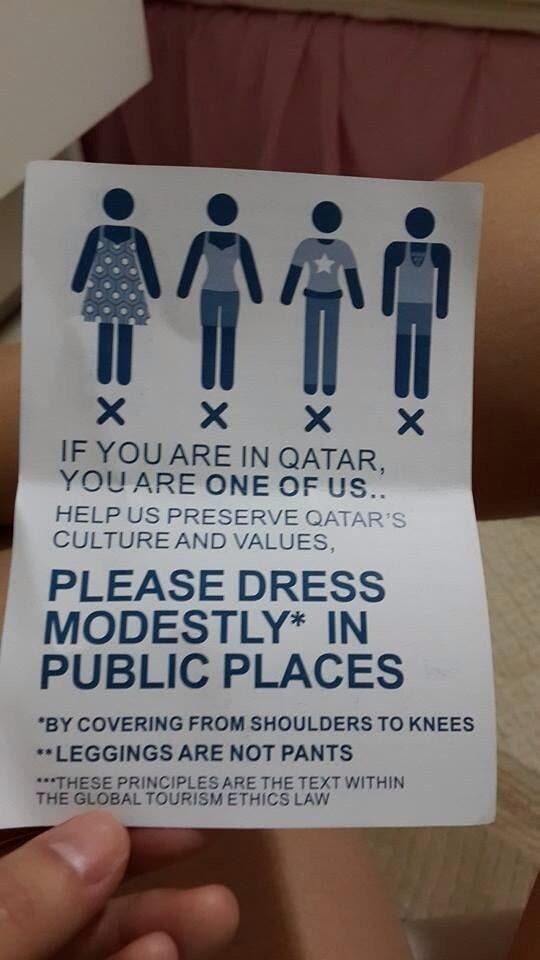 The banned attire were shown in a picture tweeted by the campaign. The pictures also appear to show a list of garments including short dresses, leggings and shorts.
"Both men and women should also avoid walking around in their swimming suits away from beaches or swimming pools," according to the campaign.
The campaign says visitors and residents of Qatar "should know that courtesy and hospitality are of the virtues that are highly appreciated and respected in the Arab world. They will surely feel how friendly and gentle the Qatari people are."