Justin Timberlake Western Wall image irks some Palestinian fans
Captioning the image, Timberlake wrote: "What an experience. I will never forget this day #Israel"
Pop sensation Justin Timberlake visited the Western Wall ahead of his performance in Tel Aviv on Wednesday night, angering some Palestinians after posting a picture on Instagram of him praying.
Captioning the image, Timberlake wrote: "What an experience. I will never forget this day #Israel."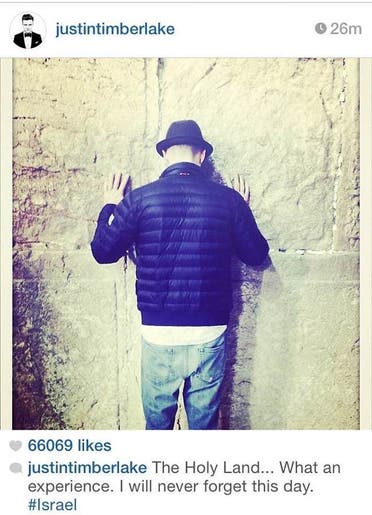 The picture sent Timberlake's fans into an online frenzy, with the post receiving over 200,000 likes.
But replies to the picture included assertions that "there was never an Israel, this was always Palestine."
Timberlake had not responded to the outraged fans as of the time of writing.