Actress Emily Blunt flaunts post-baby body at Paris premiere
The Paris premiere of Edge of Tomorrow saw Blunt wear a straight off–the-runway design by David Kom
Hollywood star Emily Blunt arrived at the Paris premiere of her upcoming movie on Wednesday looking svelte and fashionable, just three months after giving birth to daughter Hazel.
Flaunting a half-sheer, half-leather, high-neck top and pencil skirt, the actress dared to bare after losing the baby weight.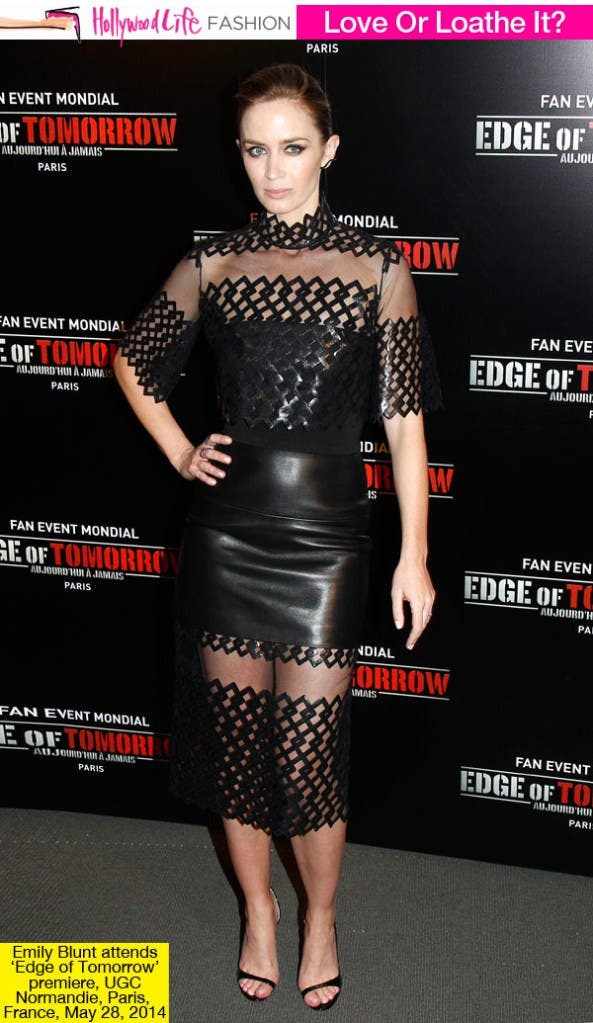 The Paris premiere of Edge of Tomorrow saw Blunt wear a straight off–the-runway design by David Koma, a feat for the slimmest of Hollywood starlets.
Paris was just one stop on a whirlwind promotional tour which saw Blunt touch down in London earlier this week, where she wore a colorful frock on the red carpet.
In the movie, Blunt stars alongside Tom Cruise. It is about Lt. Col. Bill Cage, an officer who has never seen a day of combat when he is unceremoniously dropped into what amounts to a suicide mission.