Lebanon's Myriam Klink shoots racy pro-Iran photos
Lebanese model-turned-singer Myriam Klink stirs controversy after apparently posing nude behind an Iranian flag to mark the World Cup
Lebanese model-turned-singer Myriam Klink has stirred controversy once again after apparently posing nude behind an Iranian flag to mark the run up to this year's World Cup, prompting a flurry of reactions on social media ranging from praise to disgust.
Klink posted the racy photographs on both Facebook and Twitter Tuesday.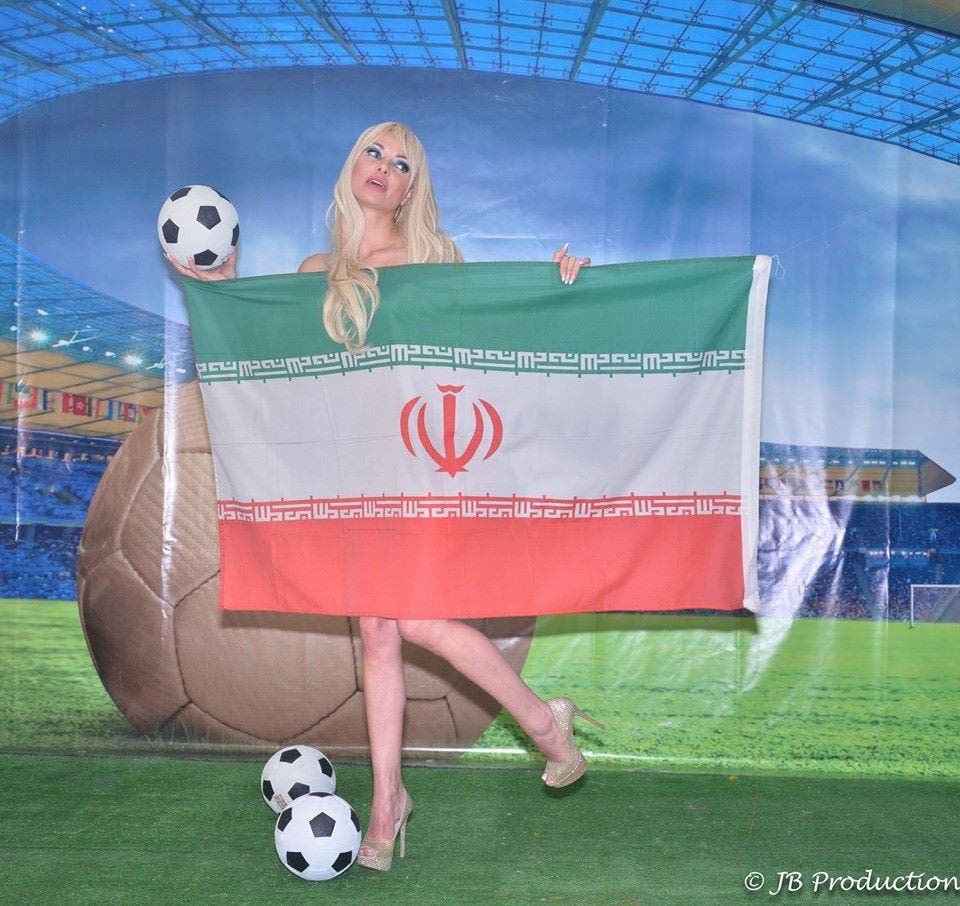 In one, the young woman is seen holding a soccer ball in one hand while shielding her naked body with the flag of the ultra-conservative Islamic Republic to a backdrop of a football pitch.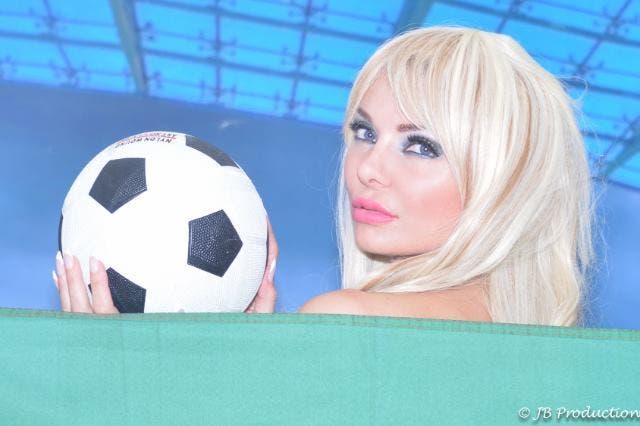 In another similar picture the smiling blond model is seen lifting an antique-looking rifle instead of the football.
"Qmk support iran go iran go:)))))" Klink said in a post accompanying the photographs.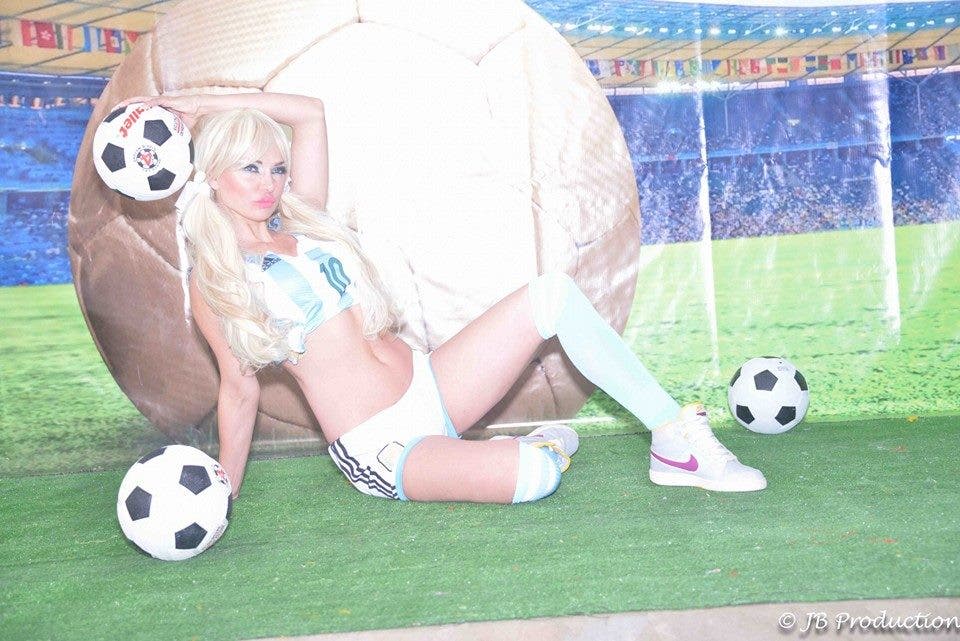 The pictures are part of the series the model is releasing daily in the run-up to the Brazil World Cup 2014.
Mixed Reactions
However, her first photographs were met with mixed reactions on social media.
"May God burn you you w****," Facebook user Hossam Mohammad said in one post in Arabic, referring to the photograph of Klink with the Iranian flag.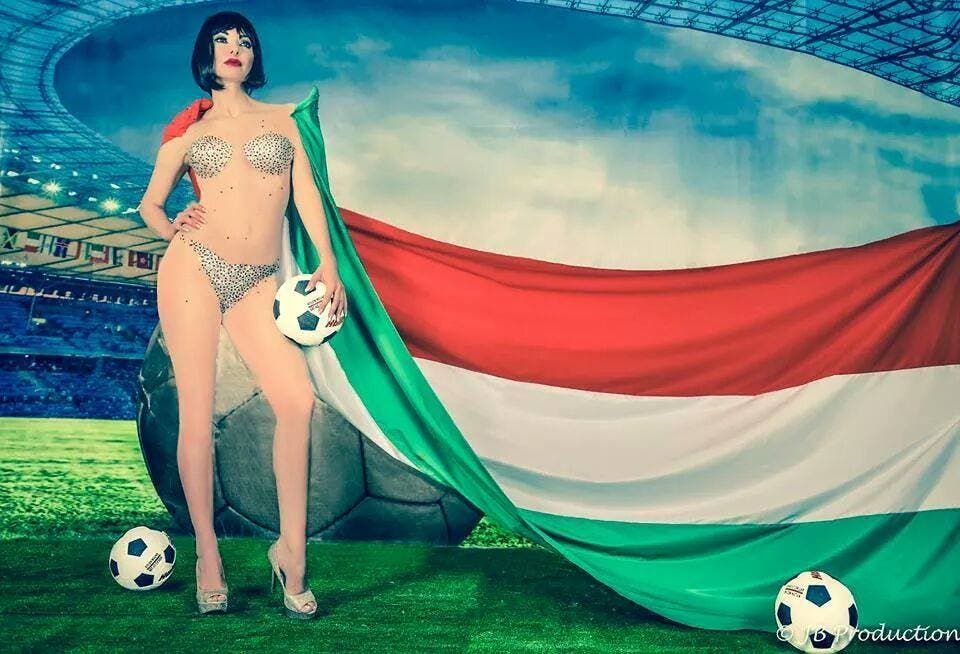 "Is she an Iranian to support them," asked Faez Mohammad in another Facebook post.
"How much money $$$ did you get from Iran to support and advertise for their F***** slouchy team? ____ That poor team couldnt even get a high quality jersey for the World Cup, thats a shame for you and such team...," Facebook user Moha Mahed said in one post.
Other social media users were light-hearted about the photoset.
"If the Iranian team knew who was supporting them, they would surely win the World Cup," Ali Zaiter, a Facebook member, said.
"This is Iran's nuclear missile," Facebook user Mustapha Allouch said in Arabic.
Others were supportive and urged the Lebanese celebrity to post similar photographs with the national flags of their home countries.
In the run-up to the World Cup, Klink has so far posted photographs with the flags of Italy, Argentina and the host country Brazil.
She has asked her followers to suggest other countries for future photo-shoots.
Klink has stirred controversy in the past, most recently when she sent out an unusual request to the public on whether she should pose naked following a scandal involving Lebanese skier Jackie Chamoun whose nude photographs had been leaked online.