Mexican Kim Kardashian lookalike thought to be new leader of hit squad
Photos posted by Felix on social media sites show her lifestyle of money, expensive clothing, and her personalized pink AK-47 assault rifle
Claudia Ochoa Felix, a 27-year-old Mexican woman - often noted in media reports for her close resemblance to U.S. celebrity Kim Kardashian - is thought to be the glamorous new leader of a powerful drug cartel hit squad, UK newspaper the Daily Mail reported on Friday.
Photos posted by Felix on social media sites Twitter, Facebook and Instagram show her lifestyle of seemingly limitless money, expensive clothing, and her personalized pink AK-47 assault rifle.
Nicknamed "The Empress of Antrax," she is thought to now lead the Los Antrax hit squad, used by the power Sinaloa crime cartel to carry out assassinations and attacks – and also protect 66-year-old gangster boss Ismael "El Mayo" Zambada.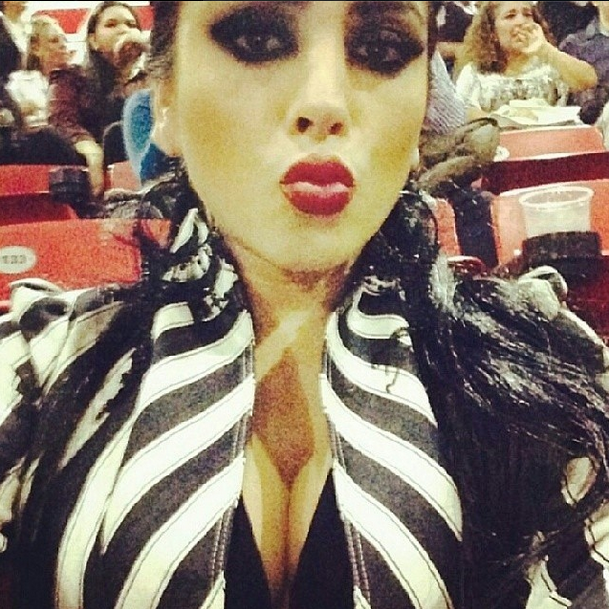 The Sinaloa cartel, which is named by U.S. intelligence as "the most powerful drug trafficking organization in the world," is believed to be involved in smuggling heroin across the American border.
Well known
Although little is known about the cirumstances of Felix's personal life, she is known to have once been married a Sinaloa drug trafficker, with whom she had three children with, the newspaper reported.
Felix became well known last month after a woman living in the same area and who looked similar to her was shot dead, in an apparent failed assassination attempt on her life.
However, the attack has not reportedly seemed to have phased Felix, who is still seen – with an armed entourage in tow – at various nightlife venues.
Since 2006, Mexico's illicit underworld narcotics business is thought to have led to almost 100,000 deaths, many from turf wars and revenge killings.