Meet Shaheen, the camel trying to predict World Cup wins
All those who once eagerly relied on Paul the Octopus to predict the outcome of World Cup matches can now turn to Shaheen the Camel
All those who once eagerly relied on Paul the Octopus to predict the outcome of World Cup matches can now turn to Shaheen the Camel for a little help.
Brought to us from the depths of the Dubai desert, the four-hooved footie forecaster has been "discovered" by a videographer in the emirate.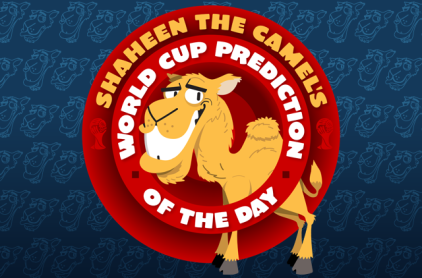 "Shaheen declared himself ready at the flutter of an oversized eyelash for the challenge of guessing the outcome of Brazil 2014 matches," the Dubai-based Gulf News reported on Tuesday.
The newspaper will be using the camel to predict one World Cup game starting Thursday.
"Matching Paul the Octopus's near-perfect record may be beyond the trusty steed, but only the most up-to-date camel-football-predicting technology will be used to determine who will lift the World Cup trophy," the report added.