Too sexy for Assad? 90s band mocks president
VIDEO: Band performs a revamped version of 'I'm Too Sexy For My Shirt' targeting Assad as a 'monster'
Pop band "Right Said Fred" is apparently too sexy for Assad.
The duo, who sang the 1990s hit "I'm Too Sexy For My Shirt," appeared on a TV show condemning the Syrian leader who is thought to have downloaded their hits in the past.
Earlier this week, British comedian John Oliver hosted the band on his show, Last Week Tonight, on which they performed a revamped version of the song targeting Assad as a "monster" and a "war criminal."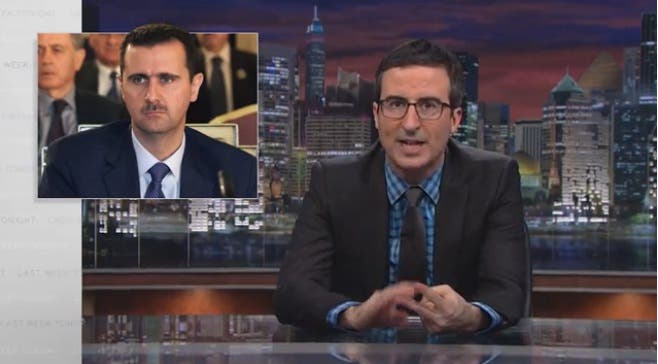 Describing him as a "half-mass murderer and half your creepy sophomore-year roommate," Oliver said Syrian President Bashar al-Assad downloaded the original song from iTunes at the same time that "the people of Syria have been fighting and dying for their freedom."
Assad's download list came to light in 2012, in a series of leaked emails.
Before introducing the band, Oliver said "I guess we could take something he loves and turn it against him.
"We could track down, let's say, Right Said Fred and we could — hypothetically — fly them over here all the way from London to perform a specially re-written anti-Assad version of their greatest hit.
"But would it really be worth all that time and expense just for the momentary catharsis of mildly irritating one of the worst people on the planet?"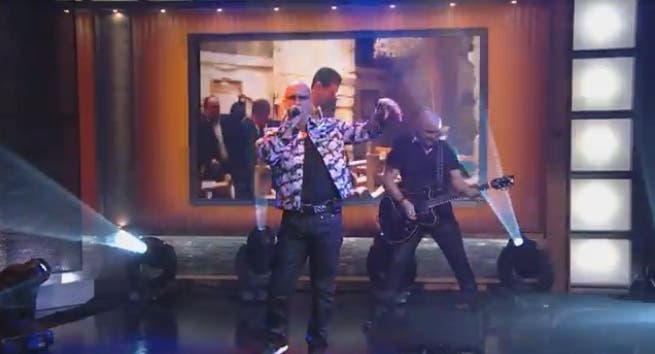 The band mocked Assad throughout the song, taking pride in what they described as a mission against "one of the worst people on the planet."
The band also sent out a message to Assad: "Stop downloading our tracks!"