Egyptian 'First Kiss' video proves a shocker
VIDEO: Parody of the U.S. 'First Kiss' video has racked up more than half a million hits so far and has spread like wildfire
Two strangers walk into a room and attempt to kiss each other for the first time.
That was the concept of the "First Kiss" video by a U.S. filmmaker which went viral earlier this year and has generated almost 84 million views.
More recently, several parodies have been released including an Egyptian version which has been generating headlines on Wednesday despite its release more than two months ago.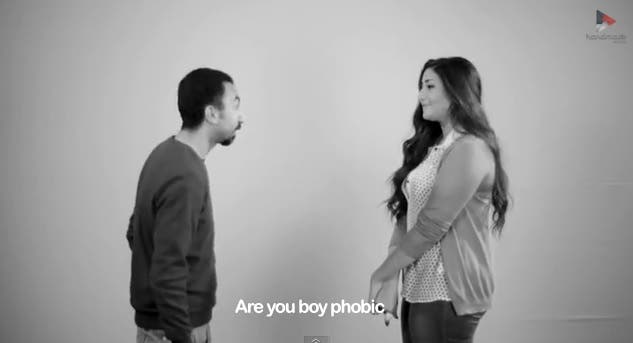 The reason? The three-minute clip has racked up more than half a million hits on YouTube so far and has spread like wildfire for shocking viewers.
Directed and produced by Haitham Abu Akrab of Handmade Studios, the video presents the concept of the "first kiss," but Egyptian style (SPOILER: It actually turns out to be a "first handshake").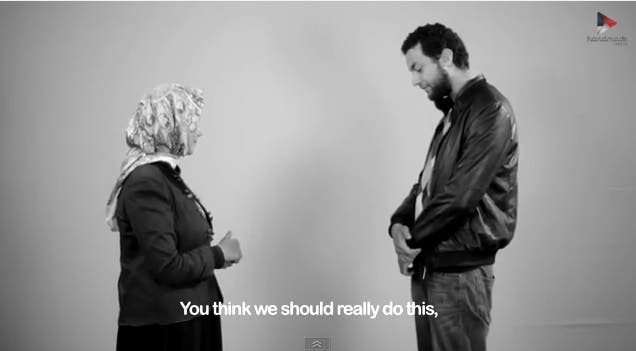 There has also been a Saudi parody of the video, called "First Nose," where Saudi strangers are seen trying to act out the traditional "nose kiss" for the first time.
The original video, made by amateur filmmaker Tatia Pilieva from Wren studios got 20 strangers together and placed them into couples. The video shared a private insight into how awkward but thrilling human engagement can be.
It later emerged however that the viral video was actually an advertisement for a clothing company.