Facebook relaxes breastfeeding photo ban
The unannounced policy shift has swung into action after the high profile #FreeTheNipple campaign gained traction
Social media giant Facebook has quietly relaxed its ban on posted photographs which reveal the nipples of breastfeeding mothers, The Huffington Post UK reported.
The unannounced policy shift has swung into action after the high profile #FreeTheNipple campaign gained traction in recent weeks, with Scout Willis taking to the streets of New York naked waist-up and posting the photos to Twitter.
Breastfeeding activist Paala Secor told HuffPost UK: "When I heard of the nipple ban [being] lifted from breastfeeding photos, I shared one of the photos in the stream I took of my son and that I hadn't shared before.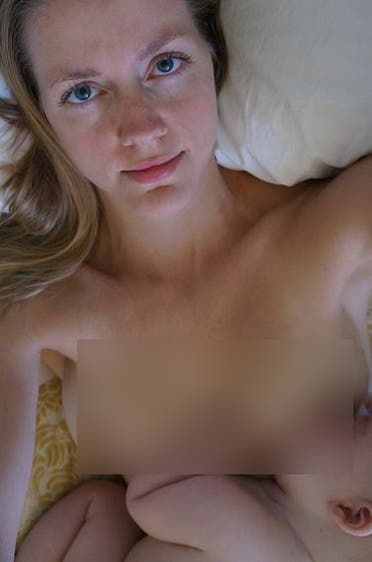 "I didn't share it before because I didn't want to be banned for having a female nipple exposed. I do not consider myself an extremist in any way. I am not a nudist in my real life, walking around in the buff all day long, just at home, but I don't shame people who do feel more comfortable that way.
"We are all just animals, right? I don't know why we've concerned ourselves with covering and shaming women but allowing advertisements to use women's bodies to make money."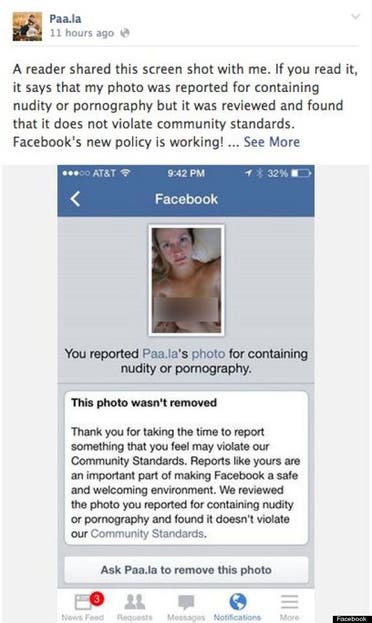 The activist posted a photo of herself breastfeeding, and screenshots show that even though the images were reported by Facebook users, they were not found to violate Facebook's "community standards."
Despite the slow acceptance of such photos, images of women going topless in art or in the name of political protest remain banned.