Muslims gather to watch England's World Cup bid amid Trojan scandal
Supporting a national team in the World Cup has long been associated with a unifying a divided nation
Supporting a national team in the World Cup has long been associated with unifying a divided nation. At a time when England may be polarized on the subject of "British values," football is unifying the national spirit whilst the politics of identity triggered by the recent Trojan horse saga continues in the background.
Since last week's defeat against Italy, England fans across the country are getting ready to support their team tonight against Uruguay. Muslim supporters across the country are enthusiastic to see an England victory.
Tonight's match has been described as "the biggest game that England has played in years." Whilst bars and pubs across the country will be crammed with England supporters, many residents in Muslim dominated areas such as Small Heath in Birmingham and Forest Gate in London expect streets to be deserted as many Muslim households fill out with friends and family members ahead of tonight's match; embracing a national spirit which sweeps across the country during the World Cup season.
Warming up for the match
Ahead of tonight's match Rizwan Aboo from London will be warming up by playing a quick game of football with his young son, wearing the England football kit and pretending to be their favorite England players. He goes on to explain: "For the big match, we call the family over to the house - which includes uncles, aunts brothers, parents, cousins and the kids - order lots of pizza, down lots of fizzy drinks and spend the whole match shouting at the TV telling the players what to do."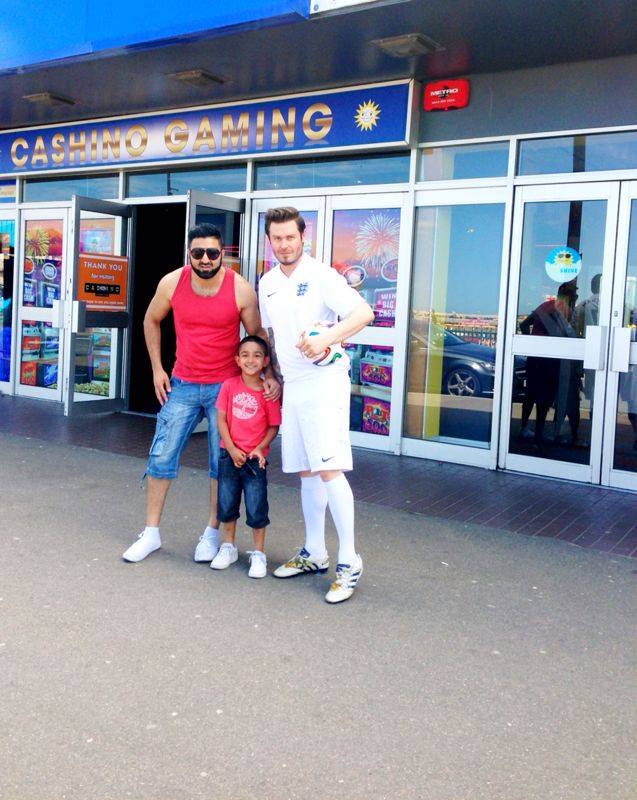 A number of studies have recently shown that football can play an important role in creating a sense of shared identity between Muslims and the wider population, In one such study it was found that "sports have increased Muslims' bond with Britain with one-third of respondents to a study (15-30) said they were fans of British football."
However, there still remains discomfort amongst some Muslim fans in attending both national and local matches because of fears of abuse and racism. Last year, British media reported widely on the verbal and Islamophobic abuse and chanting received by a group of Muslim fans praying together after the first half of a game by some West Ham supporters.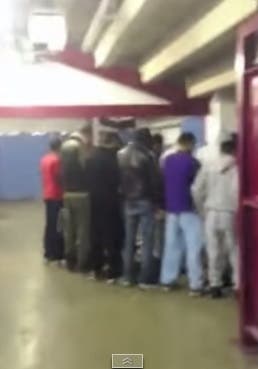 Increasing sense of British identity
Whilst support for particular sports and national teams has been part of gauging an increasing sense of British identity and belonging amongst British Muslims, the debate about British values, following David Cameron's belief that a failure to support British values has led to increasing division and extremism in the UK, has led some to feel uncomfortable about how their support for teams becomes politicized.
Speaking to Al Arabiya News, Humaira Khatun, who lives in East London, explains " I support England because this is where I was born, which goes to show that being Muslim and supporting England are not mutually exclusive. But I resent that this somehow confirms my British values because I don't see any other religious group being asked to be less 'bashful' about being British."
Writing in the Mail on Sunday, Mr. Cameron said that British values were "as British... as football" and it was "not an option" for anyone living in this country not to live by them. Offended at the recent drive by politicians to create a culture that reasserts more "Britishness" and singles out Muslims, many have taken to Twitter using the hashtag #BritishValues, rejecting the phrase in favor of "universal" ones fearful of a projecting "bigoted nationalism," "elitism" and referencing behaviors like "football hooliganism" and "drunken disorderly behavior" to widen the scope of anti-British values beyond the Muslim focus.
In response to the week long debate, prominent Muslim leaders in the UK have been speaking out against Cameron's recent comments. Mohammad Abdul Bari, who is the chairman of the East London mosque, recently wrote: "It should come as no surprise that, in fact, Muslims see themselves as full Britons, loyal to the country and contributing to its economy, education, charity, sports, health service and other sectors. The glory of London 2012 would not have been possible without Britain's diverse peoples - as Torch bearers, Games Makers and games winners - and Muslims were at the heart of that, with fellow citizens from other communities."
The match between England and Uruguay takes place tonight live in Brazil at 8:00pm GMT.