What's in a kiss? Sisi's 'peck of respect' goes viral
Snapshots of the moment were wildly shared on Twitter and Facebook, while a hashtag in Arabic began trending
As he stepped on a plane to meet Saudi Arabia's King Abdullah on Friday, Egyptian President Abdel Fattah al-Sisi was perhaps unaware of the online buzz he was about to create as he planted a kiss on the king's forehead.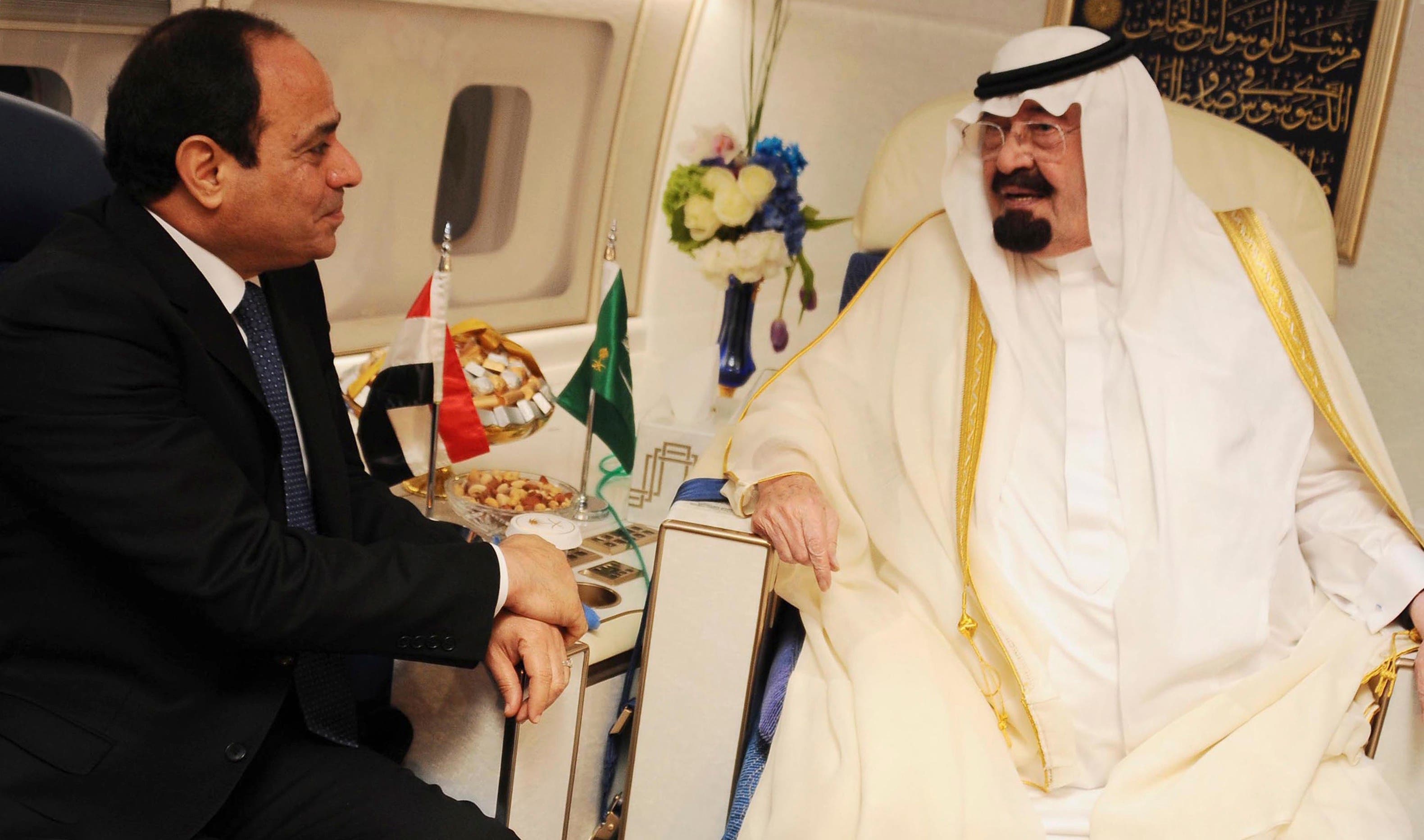 Snapshots of the moment were wildly shared on Twitter and Facebook, while a hashtag in Arabic, #Sisi_kisses_Saudi_king's_forehead, immediately began trending, with many praising Sisi's move.
Sisi and King Abdullah held a meeting inside the airplane carrying the Saudi monarch.
"Sisi's kiss on the king's forehead is nothing but an expression of respect and appreciation to his old age, and for his stand with Egypt during its ordeal," Twitter user @AbdulazezQ posted.

"I salute your excellency, from a Saudi citizen who loves his country, and loves Egypt on your good graciousness," tweeted @rsam466, directing his message to Sisi.
"All I see in the picture is a deserving king and a polite and courteous president, [our fatherly] king always making us proud," @A_kooshak tweeted.
"A brother kissed the forehead of his older brother… and as the people of Saudi Arabia and Egypt we will kiss the forehead of our elderly… and continue to be brother and sisters as one people with one destiny," @discovery2020 posted.
Kissing: cultural confusion
But for many non-Arabs, a forehead kiss between two males may seem enigmatic. This was also seen in a Twitter comment by user @beybinn, who wrote: "Sisi and King Abdullah. I thought an intimate forehead kiss photo is a must for weddings."
In Arab culture, however, the kiss between two men is usually seen as a mark of respect, "just as a son would kiss his father's forehead," explained Saudi columnist Abdullah Hamidaddin.
"When a son kisses his father's forehead it is usually a mix of affection and respect. If someone kisses the forehead of an elderly person or someone he regards with high esteem – such as a religious leader – then it is usually a sign of respect only. If an elderly person or one of a higher status kisses the forehead of someone younger or of a lesser status then it's a sign of affection," Hamidaddin told Al Arabiya News on Friday.
In Sisi's case, the kiss can be considered as a sign of both respect and affection, he said.
"Heads of state do not usually kiss each other in this manner. They consider themselves to be peers. But when it comes to King Abdullah the matter is different. He is seen by many as more than a head of state. He is also a father figure. His wisdom, humane approach to political issues, and age earned him that. We need to remember that even President Obama expressed a somewhat similar affection to the King when he bowed before him," Hamidaddin added.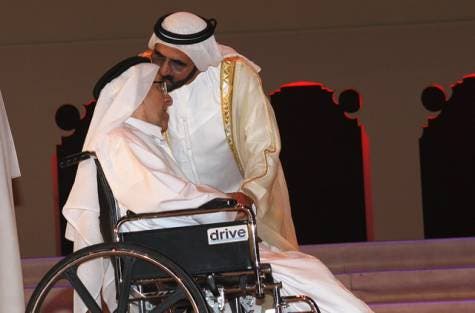 The forehead kiss is popularly seen by religious figures such as Pope Francis, while Dubai ruler Sheikh Mohammad Bin Rashid al-Maktoum was snapped last year honoring one of his teachers, kissing his forehead at a school celebration.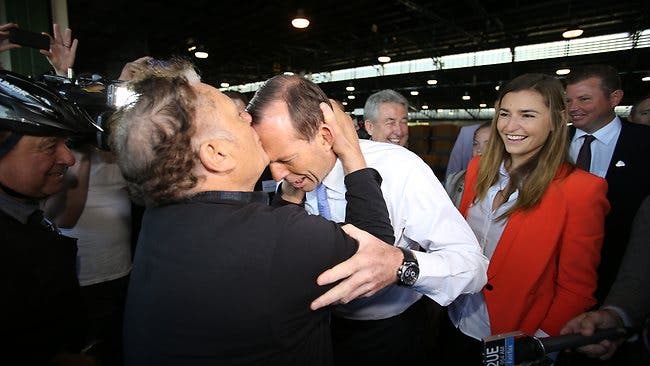 More uncommon was a picture of forehead kiss being snapped in Australia last year, when Prime Minister Tony Abbot was welcomed at a market by one of the workers.
See also: Nose kiss, anyone? How the Gulf Arab greeting has evolved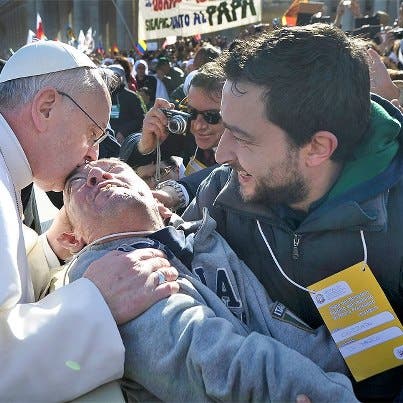 Of course in the West, a forehead kiss is more commonly seen shared by members of the opposite sex.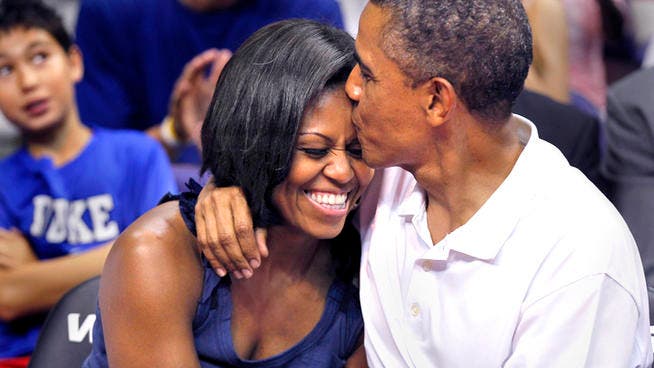 Strategic ties
Sisi meanwhile, who had previously served as defense attaché in Riyadh earlier in his career, has spoken extremely fondly of Saudi Arabia, particularly on the day of his inauguration earlier this month.
In fact, the monarch was the only foreign leader Sisi mentioned by name in his first speech as president, when he thanked the king for organizing the funding conference.
Shortly after Sisi was officially declared president earlier this month, King Abdullah issued warm congratulations and called for a donor conference to help Egypt "overcome its economic difficulties."
He urged Egyptians to disown the "strange chaos" of the Arab uprisings, saying Egypt "needs us today more than ever."
According to Hamidaddin, there is more to considering the king as being a father figure to Egypt,
"Egypt is deeply indebted to Saudi Arabia for its support in the past three years. Many of Egypt's friends turned away but the Kingdom stood firm. It was not just President Sisi who was kissing the Saudi monarchs forehead. It was a kiss on behalf of the Egyptians thanking Saudi Arabia," he added.