Katy Perry offers to write Clinton's 'theme song'
Singer previously exchanged tweets with President Barack Obama when she retweeted his status on Obamacare
Former U.S. Secretary of State, Hilary Clinton, took to social media on Monday to respond to the American pop star Katy Perry who offered to write her a "theme song."
"@katyperry Well that's not a Hard Choice. You already did! Keep letting us hear you Roar," Clinton wrote on her personal twitter account in response to the proposition made days earlier.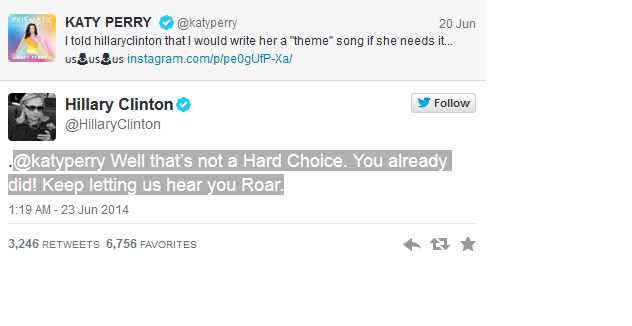 Perry, who met Clinton at her book signing for her new memoir, `Hard Choices,' posted a picture with the former First Lady and made the offer on Saturday.
"I told @hillaryclinton that I would write her a "theme" song if she needs it," Perry wrote on her Instagram account.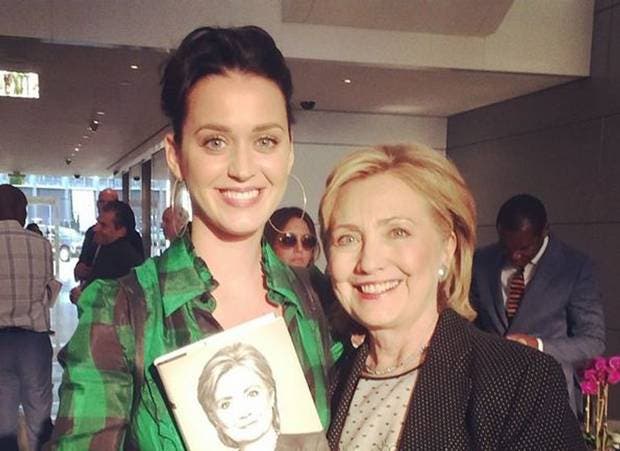 It is not the first time the 29-year-old singer chats via social media with political figures. In Aug. 2013, the singer had exchanged tweets with President Barack Obama when she retweeted his status on Obamacare.
The president replied and thanked her for "spreading the word."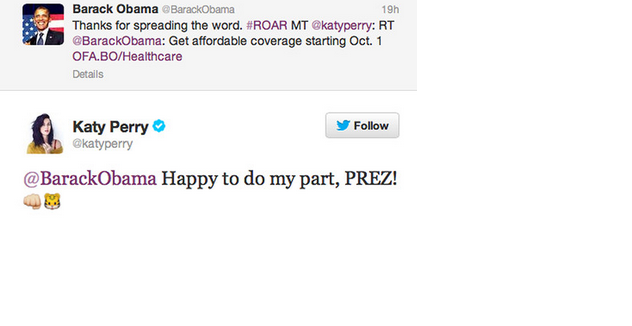 In Feb., Perry was the first artist to reach 50 million followers on Twitter.