The ISIS gift shop: T-shirts and hoodies sold online
What is unknown is whether the merchandise is successfully being sold or whether ISIS is making a profit from this
T-shirts and hoodies branded with the "ISIS" (Islamic State of Iraq and Syria) emblem are available to buy online for supporters of the extremist group for only $7, according to the Huffington Post, prompting concerns from social media networks.
The products are being sold by the Indonesia-based Zira Moslem Merch on their various Facebook pages and even on their website.
The online merchandise website labels itself as an "Islamic style movement" and also offers shirts with slogans such as "Muslim Brotherhood," "F**k Israel," "Pray for Gaza" and "Mujahedeen Around The World United We Stand."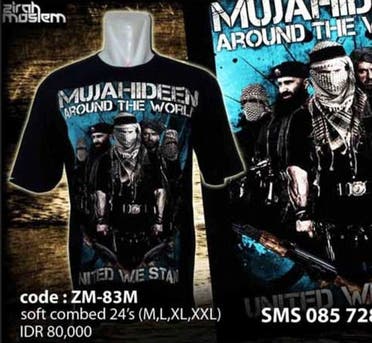 Since the beginning of June, ISIS has gained control of many swathes of Iraqi territories including Mosul, the country's second largest city. Their main objective is to fight the Shiite government of Prime Minister Nouri al-Maliki.
A page on Facebook named "Kaos Islamic State of Iraq and Sham," which was launched in the past 24 hours, also sells ISIS embedded products.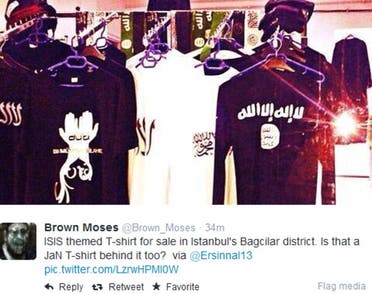 According to Fox News, many Facebook pages selling the items were closed down after the news organization made queries as to why they are not certified. However, new ones began to spring up.
One page, believed to be the original Zira Moslem page, generated more than 9,000 likes before it was removed.
Facebook spokesman Israel Hernandez said in a statement: "At Facebook, we have rules that bar direct statements of hate, attacks on private individuals and groups and the promotion of terrorism."
He added: "We have a team of professional investigators both here in the U.S. and abroad who enforce these rules. Where hateful content is posted and reported, Facebook removes it and disables accounts of those responsible."
What is unknown is whether the merchandise is successfully being sold or whether ISIS is making a profit from this.
The militants noted another victory on Monday when Sunni tribes announced they were in negotiations to hand over the only major border crossing between Iraq and Jordan to them.