Brazil's Neymar sends video message to Syrian refugee children
Two Syrian brothers received a surprise video from Neymar after waiting outside the Brazilian forward's hotel in hopes of seeing their idol
Brazilian football ace Neymar da Silva Santos, commonly known as Neymar, has recorded a video addressing two young boys who fled from Syria's civil war.
Jumar, 7, and Limar al-Najm, 10 had waited outside the entrance of Neymar's hotel in Brasilia in an attempt to ask him to send a message of peace for all Syrian child refugees, Brazilian media reported Monday.
In an attempt to get in touch with Neymar, the boys enlisted the help of a local reporter who contacted the Brazilian team's spokesman, Rodrigo Paiva, with their story.
Thirty minutes later, Paivo called the reporter and told her the news: Neymar had promptly recorded a video statement on his mobile phone addressing the two boys.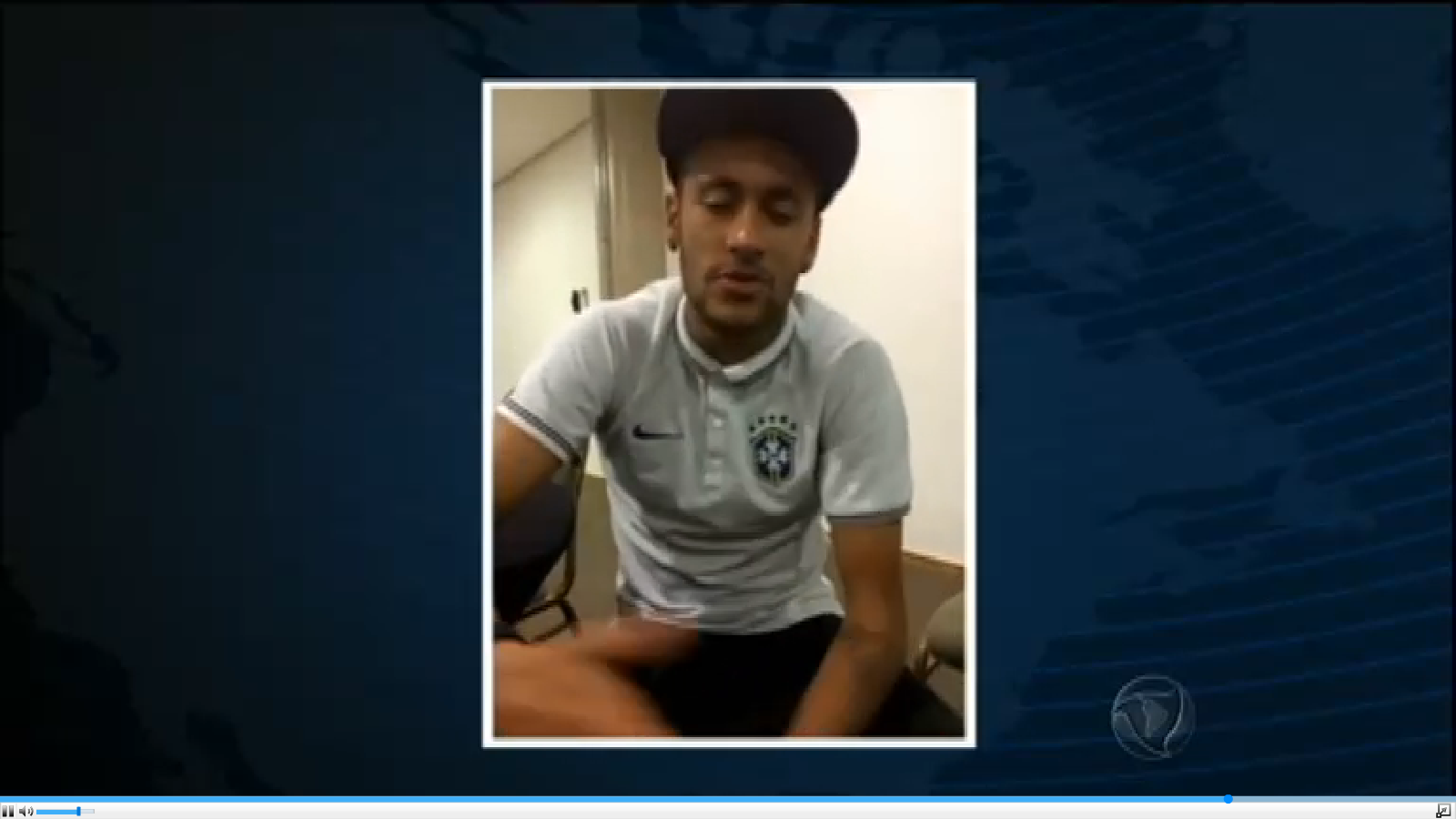 "To Jumar and Limar, I hope you would find peace in Brazil, and that you enjoy your stay in this country; you are most welcome in Brazil," Neymar said in the video, which then aired on Rede Record television.
Jumar and Limar are just two of hundreds of thousands of Syrians fleeing the country's bloody three-year conflict.
In total, Syrians accounted for most of the world's 2.5 million new refugees last year - many of them children - said a report released earlier this week from the U.N.'s refugee agency.
Brazil is the first country in the Americas to offer humanitarian visas to Syrian refugees, according to the agency.