ISIS fans name Messi jihadist emir of Latin America
Messi received praise for his last minute goal during an Iran-Argentina game
It seems that the Argentineans were not the only ones to celebrate Lionel Messi's goal last week during a World Cup game against Iran.
Alleged supporters of the Islamic State of Iraq and Syria (ISIS) have created a Facebook page introducing Messi as an "emir of Latin America" and naming him "Abu Mehaddaf al-Arjantini."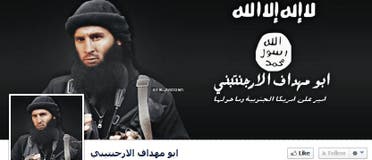 Earlier, the Washington Post reported that ISIS had congratulated the football star on Twitter for defeating their "enemy."
The Washington Post report was based on a Tweet from an account it described as an ISIS-affiliate. However, upon examining the account and translating its contents, the account (@Daash_News) appears to be an anti-ISIS account, operated most likely by critics of the Jihadist group.
The group took to social media to praise Messi for his last minute goal on June 21, during the Iran-Argentina game.
ISIS is an extremist Sunni terrorist group, while the Iranian team represents the Islamic Republic of Iran, a Shiite state.
Since the beginning of the World Cup, pro-ISIS tweeters, who are very active on social media, have been hijacking the #WorldCup2014 hashtag to promote news of gains in Iraq, according to Agence France-Presse.
Western Muslims are an important target of ISIS's social media propaganda. The group ensures most of its media productions are translated into as many Western languages as possible.
Despite their loss against Argentina, the Iranian national team still stands a chance of making it to the second round for the first time in history as they face already-eliminated Bosnia on Wednesday