U.S. daredevil announces 'epic' Dubai stunt
The stuntman will walk a high rope, hang from a helicopter and fly over Dubai's skyline
Bello Nock, known to be the World's Greatest Daredevil, announced a new 'ultimate' stunt in Dubai, that will see him walk a high wire, hang from a helicopter, get shot out of a cannon and fly over the city's skyline.
"Your skyline has some of the most incredible architecture in the world, and I intend to use much of that architecture in one epic stunt," Nock said in a YouTube video on Sunday.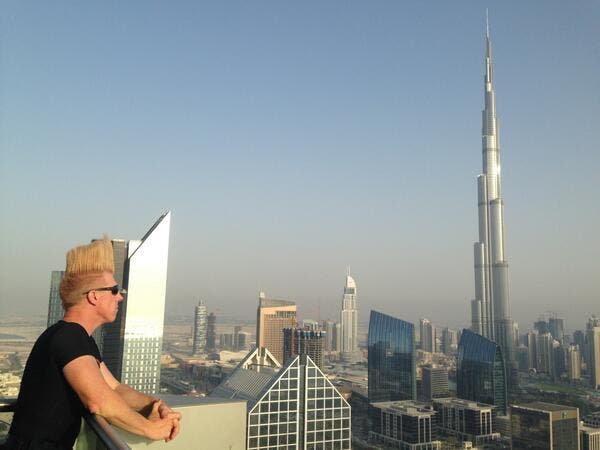 The courageous man will begin his 'Burj to Burj' stunt at the Burj Khalifa, where he will walk on a high wire over the popular man-made Burj Khalifa Lake –the world's largest choreographed fountain.
After the dangerous walk, Nock will hang by one foot from a helicopter transferring him from the Downtown area to another popular landmark in Dubai – Burj Al Arab.
The bold man will be breaking another world record through dangling from the helicopter for the duration of the transfer.
At Burj Al Arab, the helicopter will "lower" Nock on the 7-star hotel's helipad, to prepare for an even more daunting trick.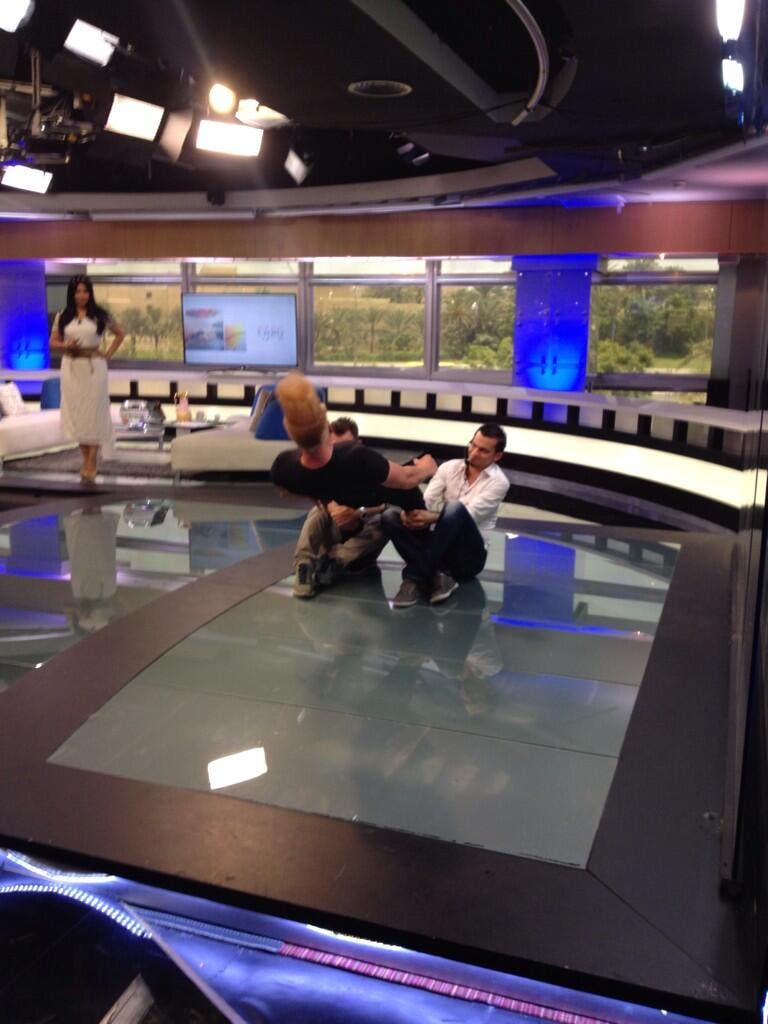 The eccentric 45-year-old will be "launched out of a human cannon at a force of 9G," and will fly over the Dubai's spectacular skyline using a specially designed wing suit.
After landing, Nock will "finish [his] stunt with a unique finale in a surprise location."
However, Nock needs to get several approvals and permissions from Dubai's authorities, in order to carry out the stunt, 7DaysinDubai reported on Wednesday.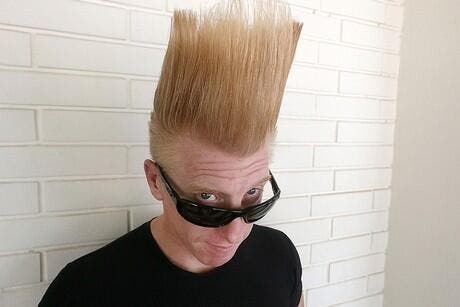 Other stunts
Nock did not announce a date for his Dubai stunt. He is currently on a world tour promoting his latest act "The Ultimate," where the fearless American will carry out 15 stunts in no longer than 15 minutes, Dubai's Ahlan magazine reported last week.
The seventh generation circus performed several stunts around the world, including New York's Madison Square Garden and the Statue of Liberty.