Lebanon's Myriam Klink defends Assad visit
The model-turned-singer said she hopes Lebanon 'has a president like Bashar or Hafez al-Assad'
Lebanese model-turned-singer Myriam Klink has hit the headlines over the weekend when she publicized her trip to Syria accompanied by two unknown Lebanese politicians to meet with Syrian President Bashar al-Assad.
Klink did not expose any details on the supposed meeting, but she did find it necessary to speak out on the matter and defend the move in response to criticism on social media.
As reported by the Daily Star Lebanon on Sunday, Klink established her support for Assad by saying in a Facebook post: "In every war, people will die, because wars today are not like those in days past where the men go out to the battlefield; wars today are fought among houses, regular people and children."
She continued to address the Lebanese people who "follow politicians like slaves," by saying, "I hope we have a Lebanese president like Bashar or Hafez Assad to teach you all a lesson!"
The singer and social media star apologized to fans, saying she could not disclose the details of "important matters, especially politicals! [sic]."
Controversial Klink
Klink has recently been in the news for her controversial moves. This month, she posed nude behind an Iranian flag to mark the run up to this year's World Cup.
Klink posted the racy photographs on both Facebook and Twitter. In one, the young woman is seen holding a soccer ball in one hand while shielding her naked body with the flag of the ultra-conservative Islamic Republic to a backdrop of a football pitch.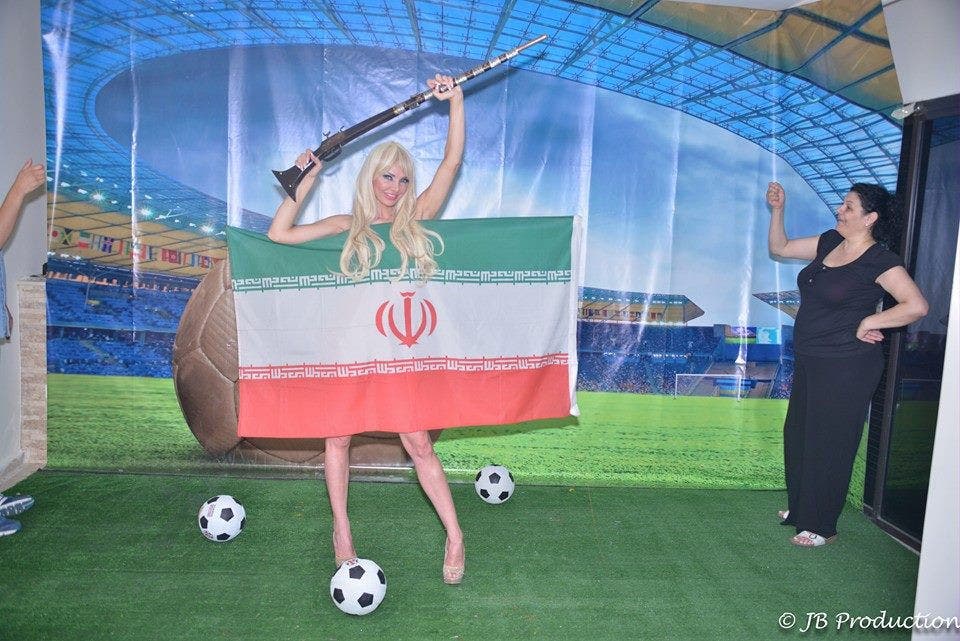 In February, Klink was confused over whether she should take the plunge and pose "completely naked" in an upcoming photo shoot "for an important cause." She asked the Lebanese public on Facebook to weigh in on whether they would approve – or not.
Klink is not the only celebrity to recently speak out in support of Assad and visit him. Prominent Syrian singer George Wassouf paid a visit to Assad's Damascus residence earlier this month in a show of support for the embattled leader, according to media reports.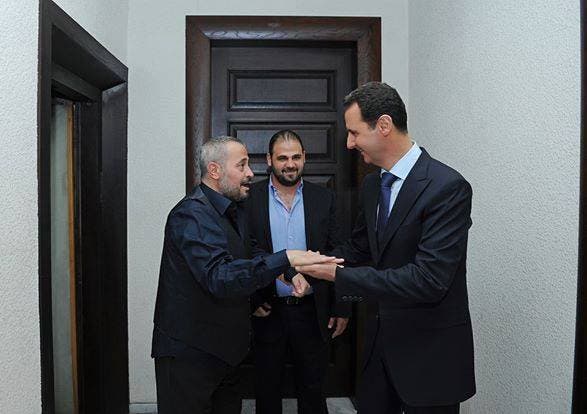 In an interview also earlier this month, Wassouf described the Syrian president, who has been accused by the Syrian opposition of committing war crimes, as a "goodhearted man."