Indian conjoined twins have found love with the same man after years of rejection due to their appearance, the English daily news website the Daily Mail reported Friday.
Ganga and Jamuna Mondal, who share four arms, three legs and a stomach but have separate hearts, have both fallen in love with school teacher, Jasimuddin Ahmad.
"it was love at first sight," Ganga said.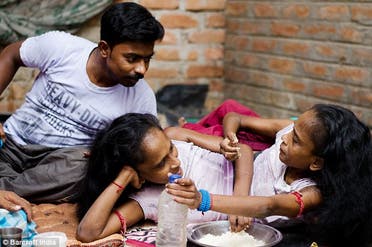 "When we met Jasimuddin we both felt this was a man who would truly love us. And he does - he loves us straight from the heart," she added.
"We have been very happy since he came into our lives. We have suffered in the past but we don't want to suffer anymore. We really hope to spend the rest of our lives with him,"Jamuna said.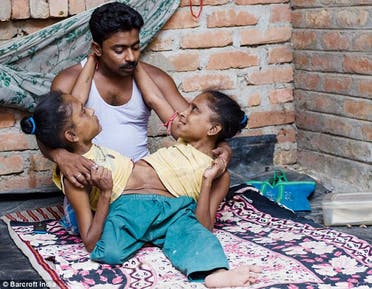 The sisters, who have separate kidneys and livers, have been single all their lives given their unusual appearance.
The trio, which lives in a village near Kolkata, India, has been together for seven months but has no plans to get married believing it will not be accepted by the community.