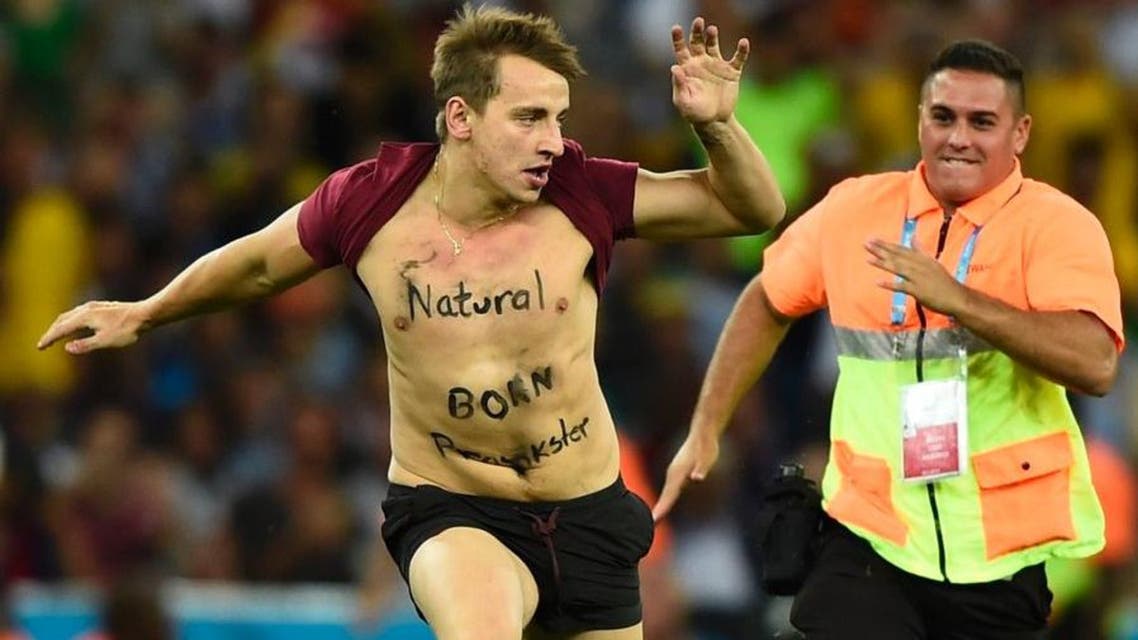 Internet prankster invades pitch in World Cup final
Russian-born Vitaly Zdorovetskiy, 22 briefly interrupted the goalless second half between Germany and Argentina
A self-declared prankster famous on video sharing site YouTube ran on to the pitch semi-nude during Sunday's World Cup final.
Russian-born Vitaly Zdorovetskiy, 22 - whose prank videos on YouTube have garnered him around 6.5 million subscribers on the site - briefly interrupted the goalless second half between Germany and Argentina, attempted to kiss German player Benedikt Howedes before being tackled to the ground and dragged off the pitch by match security guards.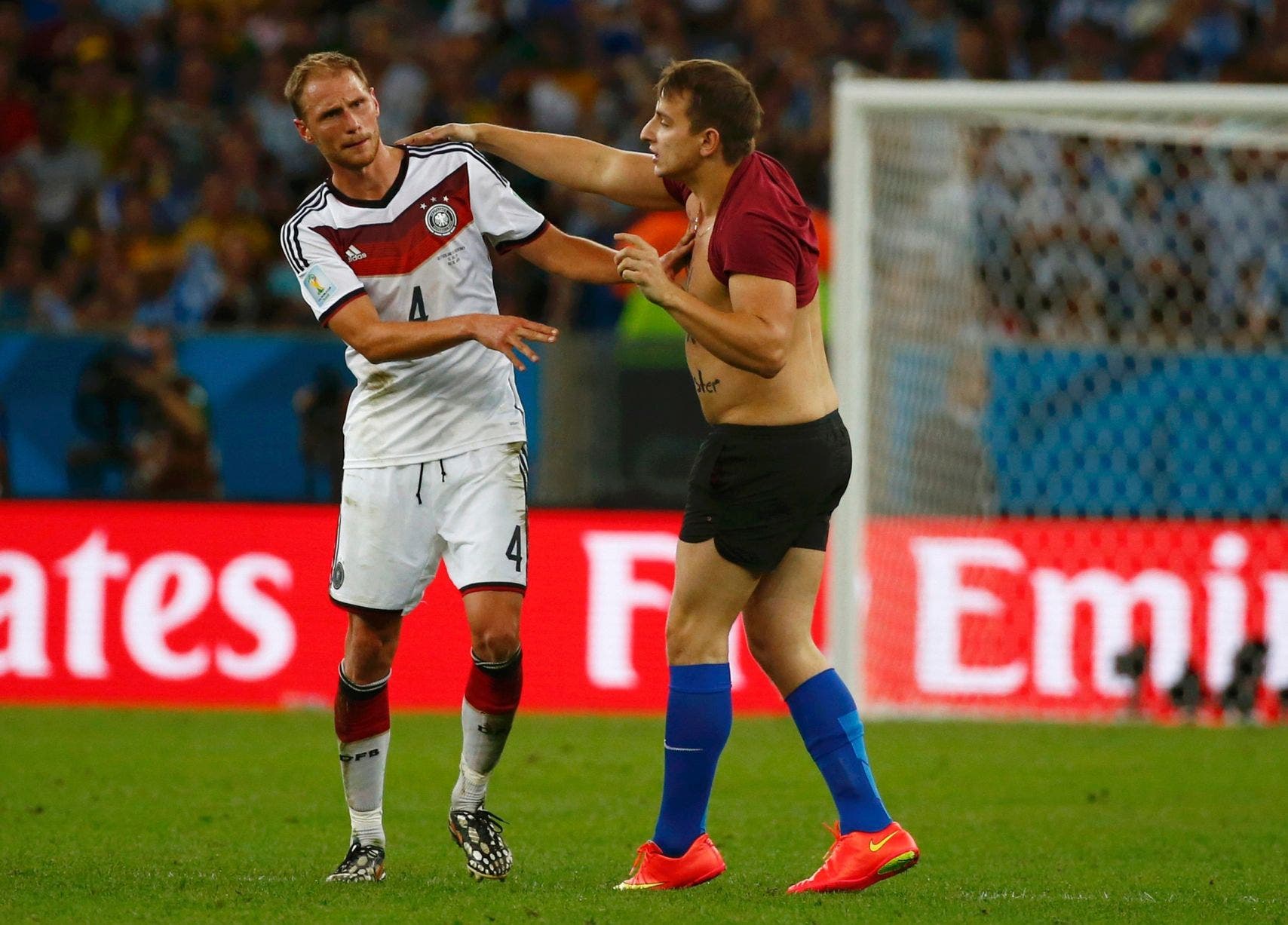 He was then arrested by local police and had to pay $100 in bail money, according to Zdorovetskiy's friend, Yousef Saleh Erakat.
While FIFA officials cut the camera to an image of Rio de Janeiro's famous Christ the Redeemer status, several fans at the football stadium filmed and leaked the performance – including basketball star LeBron James who filmed the moment and posted it online.
Zdorovetskiy had been tweeting all day before the big match that will be watched world-wide. He started his posts with "See you guys tomorrow on Tv Germany vs Argentina."
"I should of kissed Messi..I know I messes up," Zdorovetskiy then tweeted, sharing his moment of fame with his 207,000 Twitter followers, after taking a "jail selfie."