U.S. dad declares his daughter 'Princess of North Sudan'
Jeremiah Heaton trekked across Egyptian deserts to find an unclaimed land between Egypt and Sudan called Bir Tawil
A father from Virginia has gone to extreme lengths for his daughter to become a "princess," flying to Africa and claiming a "kingdom" between Egypt and Sudan so that she can become royalty.
Jeremiah Heaton trekked across Egyptian deserts to find an unclaimed land between Egypt and Sudan called Bir Tawil. It is reported that Bir Tawil is among the last pieces of unclaimed land on earth and Heaton had to claim it for his daughter.
"At the time I had no idea how I would honor her wish but I knew that I had to find a way," Heaton said, in comments carried by the Huffington Post.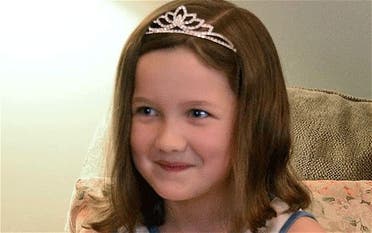 The area is about 800 square miles and has been unclaimed due to the lack of land disputes. There have been a few online claimants to the area, however Heaton believes he rightfully claims the land since he planted a flag that has a blue background and a seal and stars to representing the family onsite.
It took Heaton 14 hours to travel by caravan to the land that is now renamed "Kingdom of North Sudan", by his children.
"I wanted to show my kids I will literally go to the ends of the earth to make their wishes and dreams come true," Heaton said.
On his return back home, Heaton got his daughter a princess crown and told all family members to now address her as Princess Emily. She now wears the crown everywhere.
"It's cool," said Emily, who sleeps in a custom-made castle bed to fit her royal name.
She also added that as a princess it is her duty to make sure all children in the region have food.
Shelia Carapico, political science and international studies professor at the University of Richmond, told the Bristol Herald Courier, a local Virginia newspaper, that both Egypt and Sudan will have to recognize Heaton's stake as legitimate before he has any legal claim over the land.
Heaton said he intends on pursing a formal recognition with African nations adding that the first step it getting Sudan and Egypt to recognize the kingdom.
His plan is to establish positive relationships with Sudan and Egypt by converting the kingdom into an agricultural production center as his "Princess" Emily wanted. He is "confident" his claim will be taken seriously.
Heaton promised he will live up to any promises and dreams his children have. "As a parent, you sometimes go down paths you never thought you would," Heaton said.
It is still unclear whether Heaton's other two children, Caleb and Justin, will be adopting the titles of "Prince."