Up in smoke: ISIS in Iraq burn cigarettes, shisha tobacco
The photos showed so-called ISIS security forces in Nineveh and Mosul burning huge amounts of cigarettes and mu'assel
Militants from the Islamic State of Iraq and Syria (ISIS) have burnt huge amounts of cigarettes and mu'assel (shisha tobacco mix) in Mosul saying the items are religiously prohibited, photos published on an ISIS Twitter account showed.

The photos showed so-called ISIS security forces in Nineveh province burning huge amounts of cigarettes and mu'assel.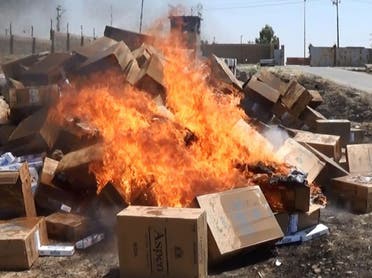 The images also showed that cigarettes were confiscated in Mosul and then filled up in pick-up trucks.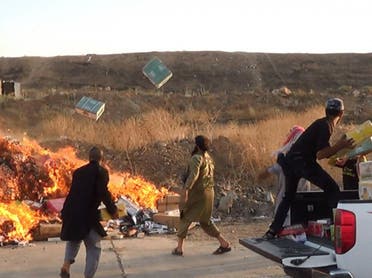 Another photo showed a banner reading "transfer of prohibited material for destruction, while another image allegedly showed the location of where the cigarettes and mu'assel were gathered.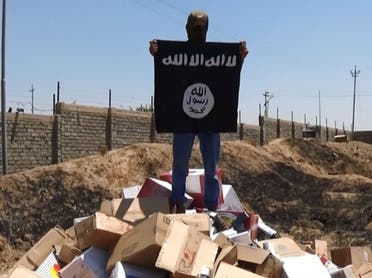 One photo showed a man raising an al-Qaeda flag, alongside the included the caption: "God help us fight prohibitions."