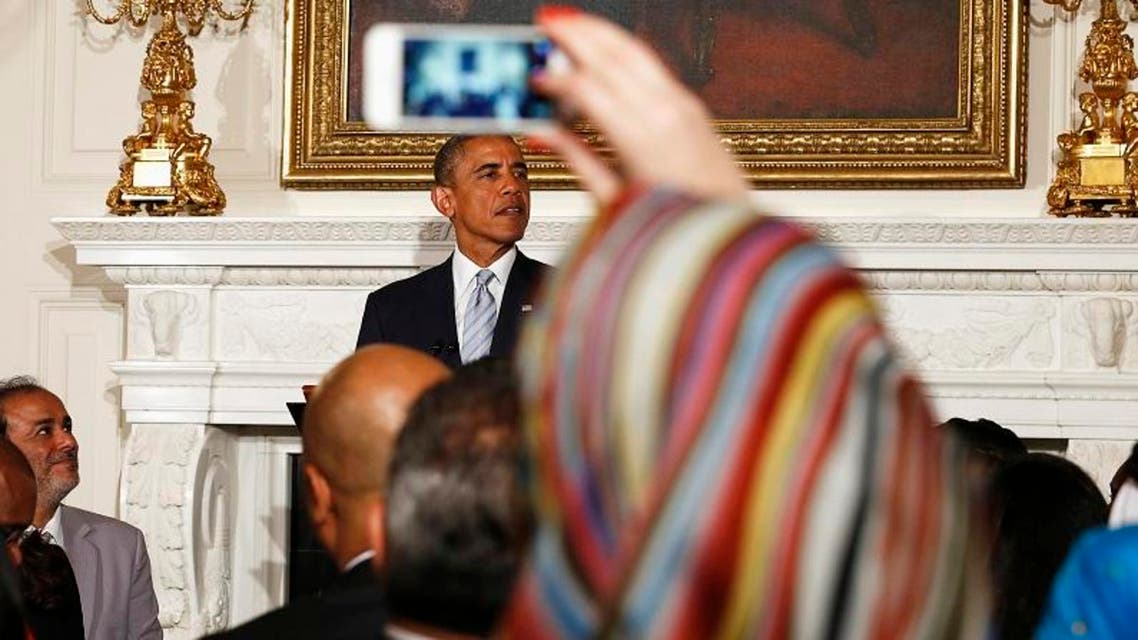 As White House marks Ramadan culture, Israeli tweet stirs anger
The annual White House iftar event became an official tradition in 1996
The White House has been holding iftar dinner events to celebrate Ramadan for over a decade, but what was meant to be a celebration of Muslim American contribution to American society and a reflection of American cultural diversity, has provoked an outpouring of anger amongst American Muslim social media users, following President Barack Obama's position on the Israeli-Palestinian conflict.
For many American Muslims, President Obama's 10-minute speech at this year's iftar dinner will be less memorable for his message on "values of peace and charity, the importance of family and community." Rather, it will be remembered for his defense on Israel's right to defend itself, not least because, for many online, the primary source of Obama's talk was received via the Israeli ambassador's tweet:
"@WhiteHouse for iftar dinner. Appreciate strong statement there by President Obama about Israel's right to defend itself."
The social media reaction to the Israeli ambassador's tweet coincides with a week when global media attention has been focusing on Israel's Public Relations outreach on social media, whether it's influencing #WhiteHouseiftar. A petition to boycott the event was also being circulated over the Gaza Conflict and the recent NSA Spying revelations.
Shahed Amanullah, a former senior advisor to the State Department that helped put together the past three iftars for Secretaries Clinton and Kerry, explains that: "Knowing many of the organizers, it is a gesture born of an honest attempt to include Muslims in the fabric of this country... It represents only the first stage of engagement. And as was evidenced by the presence of the Israeli ambassador and the President's remarks on Gaza, it presents the stark reality of the political status quo, a reminder of the challenge that lays ahead for Muslims seeking to affect policy."
The annual White House iftar event became an official tradition in 1996, where Muslims join a company of administration officials to break their fast during Ramadan. Many consider Thomas Jefferson to have been the first U.S. president to host an iftar dinner when he hosted a sunset meal for an envoy from Tunisia over 200 years ago.
A copy of the Quran owned by President Thomas Jefferson was showcased at this year's iftar dinner.