Selena Gomez 'Pray For Gaza' post gets praise
More than 500,000 fans have so far 'liked' the message while other fans vowed to 'unfollow' her in protest
U.S. pop star Selena Gomez has provoked a lively debate this week after she posted a picture on Instagram expressing her solidarity with Palestine.
The supportive image, in which the message "It's About Humanity: Pray for Gaza," was inscribed, seemed to have left Gomez's fans divided.
More than 500,000 fans have so far 'liked' the message with some repeating the hashtag #prayforgaza.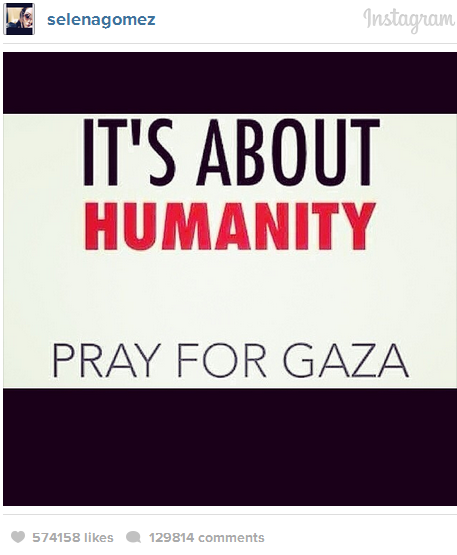 One Instagram user allisyasuraya wrote: "OMG! I love you Selena. Thank you so much for your support. I love you I love you."
However other fans vowed to 'unfollow' her in protest.
Nicolenourian said: "Are you serious Selena?… posting this goes against all your Jewish fans. I am so insulted and disgusted right now," while Lily.Kh kept it short: "Unfollowed."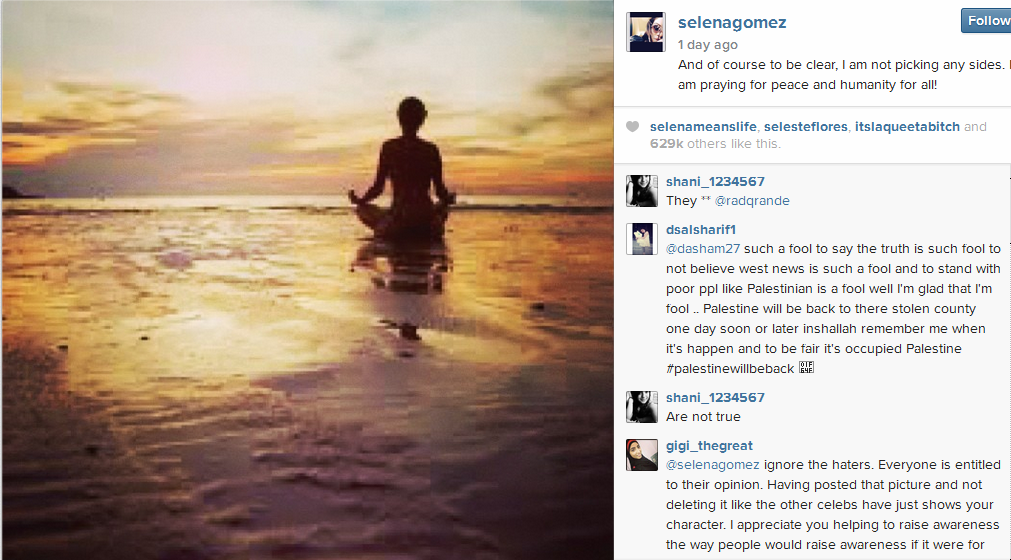 The picture was accompanied by the caption: "Please pray for those families and babies today. Please always remember what's important in life, It's not any of this. We are here to help, inspire and love."
To soften her position following the debate that she had sparked, Gomez, posted a picture of herself cross-legged and meditating on a beach, with the caption: "And of course to be clear, I am not picking any sides. I am praying for peace and humanity for all!"